As many tourist flocks to the sandy shores of the beloved Mother City, the race is on to find the best summer festivals and markets around the peninsular to keep those itineraries full, so to help you with this daunting task we have listed all the summer festivals and markets listed on and Sleeping-OUT and our sister website, Dining-OUT so that you're not left out!
See the list below of our Top 10 picks of hip and happening events and markets around Cape Town this summer!
---
Markets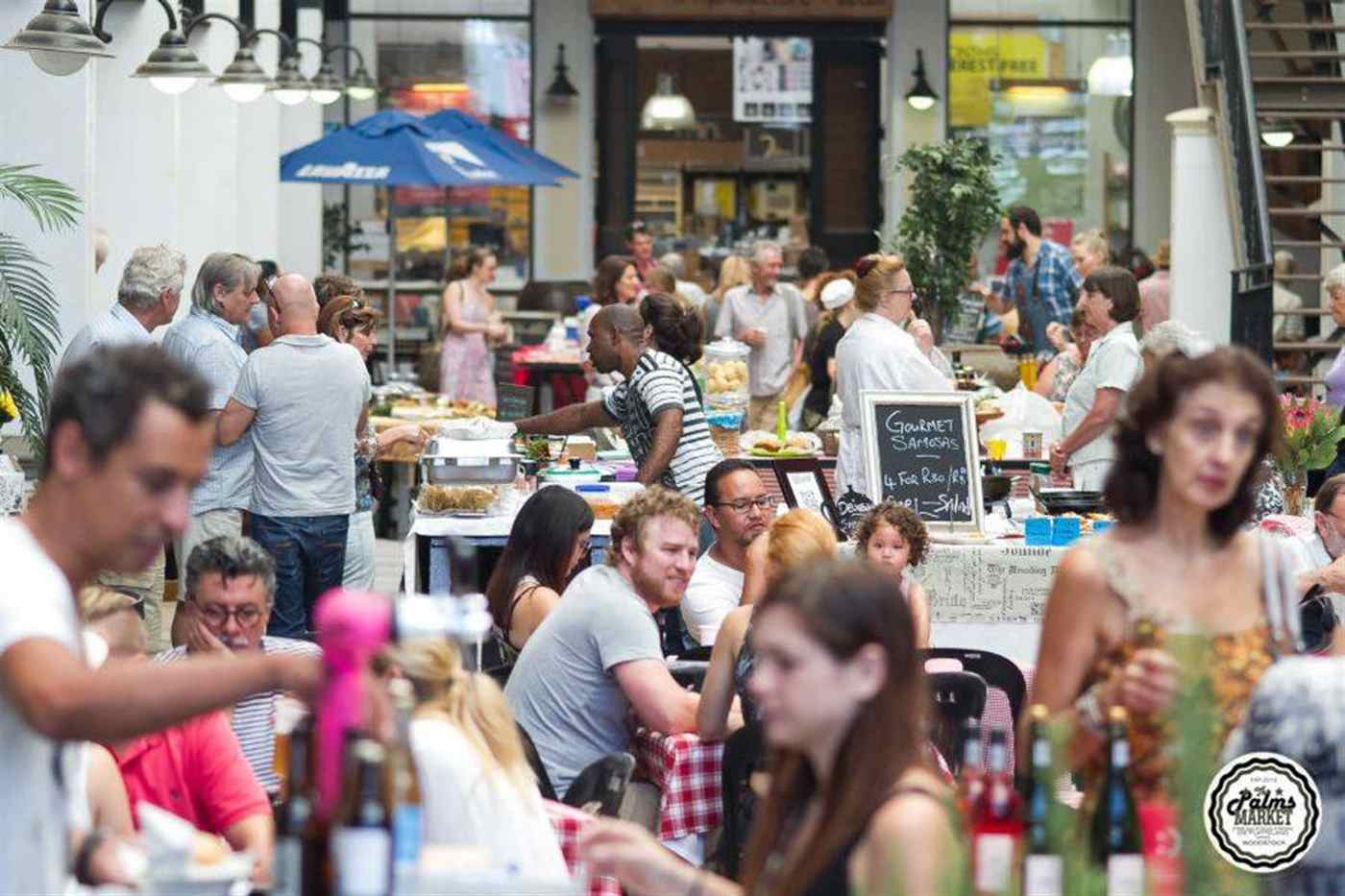 Market at the Palms, located in Woodstock, is suited for all weather conditions as there is plenty of indoor seating for the cold, winter days and outside seating on warmer summer days. Free underground parking is available and the market is open every Saturday from 09:00 – 14:00.
For a top quality market experience, Earth Fair Food Market is the place to go. We are all about pasture reared, ethically farmed animal products and fresh produce shopping. Change the way you shop! At the Earth Fair Food Market you will experience great music, delicious food and fun for the whole family. The market is open every Saturday from 09:00 – 14:00 and every Wednesday from 15:00 – 20:30.
The Bay Harbour Market is an eclectic stylish wonderland of exquisite art, craft, fashion, decor and music complemented by the delicious aromas of food to tempt all the senses. With over 100 stalls offering everything from koeksisters and crayfish to cappuccinos and bunny chows, Bay Harbour Market is Cape Town's most diverse and eclectic weekend hotspot
Good food, delicious drinks, lively tunes and brilliant company at Root 44 who knows South Africans enjoy nothing more. That's precisely why they've created the perfect all-weather setting where you, friends and family can come together rain or shine to enjoy amazing food from a vast variety of vendors.
Century City's popular Natural Goods Market kicked off the summer season with its first market for 2017 in September. If you like to buy your produce fresh and organic, and if you support creative arts, crafts and clothes designers direct from the source, then head off to the Century City Natural Goods Market on the last Sunday of every month from September until April next year.
---
Festivals
Photo credit: The Inside Guide
The Kirstenbosch Summer Sunset Concerts run annually from the end of November until the beginning of April. Every Sunday, families and groups of friends flock to the gardens in Newlands to watch their favourite bands play. The concerts are held on the lawns at Kirstenbosch National Botanical Gardens with spectacular views of the back of Table Mountain and surrounds.

Unbeknownst to many, Cape Town is actually a big producer of beer. From massive producers like SABMiller to the medium scale Newlands Brewery, the smaller-scale craft beers of Boston Brewery and microbrewers like Gallows Hill, Valley Bru or Saggy Stone – Cape Town certainly has it all. The Cape Town Festival of Beer is considered the most comprehensive festival of beer in the entire Southern Hemisphere. This year it makes its return to Hamilton's Rugby Club in Green Point from 1-3 December 2017.
Photo credit: The Inside Guide
Join thousands of Capetonians as they gather in Adderley Street and on the Grand Parade in the city centre for Cape Town's biggest, free open-air event. This even signals the official switching on of the Adderley Street festive lights on Sunday, 3 December 2017. There will be a live concert featuring some of the country's biggest names which starts at 4pm so ensure you arrive early enough to secure a good viewing spot.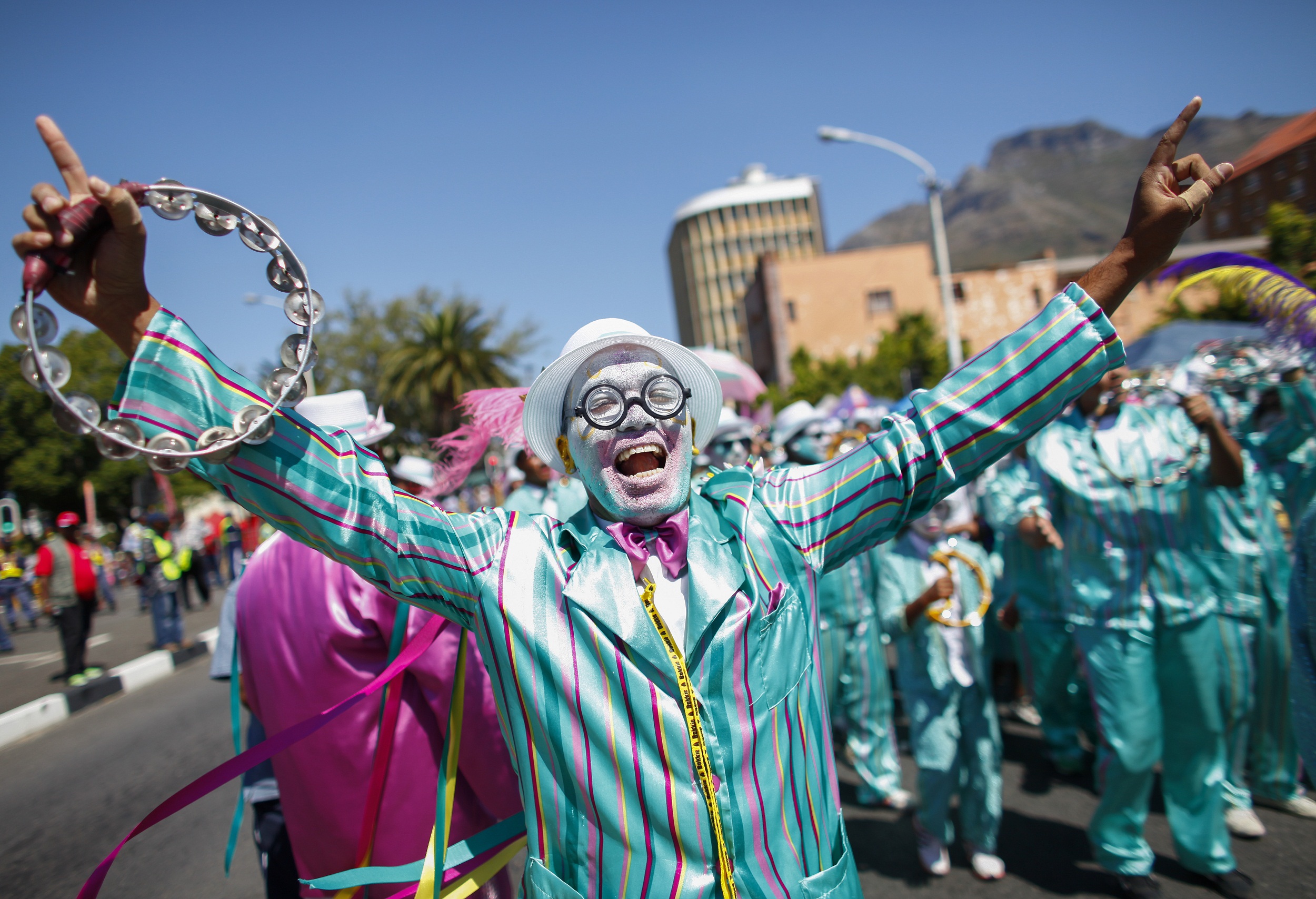 Every year Cape Town residents are treated to the annual Cape Minstrel Carnival, a feast for the senses with its vibrant colours, festivities and harmonious music – a cultural spectacular sure to catch the attention of both locals and tourists. The Cape Minstrels, also known as the Kaapse Klopse, come out in scores, immaculately dressed in their iconic minstrel outfits, and parade through the streets of Cape Town, starting in Zonnebloem (once known as District 6) before making their way through the Cape Town central business district, all the while singing and playing an assortment of musical instruments from drums and trumpets to tambourines.
Photo credit: The Inside Guide
The Franschhoek Cap Classique and Champagne Festival – a highlight on the festive calendar is soon to take place 2 and 3 December 2017 at the prestigious Hugenot Monument in Franschhoek. The event, which will once again be presented to Mastercard, is a not-to-be-missed event for all self-proclaimed bubbly lovers. Visitors can relax on the sprawling green amidst the Huguenot Monument while local winemakers present some of South Africa's top Méthode Cap Classiques (MCC) and France's best Champagnes.
We hope this list helps you plan your amazing holiday in Cape Town!