Last week 17 lions took on a porcupine at Londolozi Private Game Reserve in the Sabi Sands Game Reserve on the Western border of the Kruger National Park. Any bets on who won out at this unlikely face off?
Watch the incredible footage here to find out!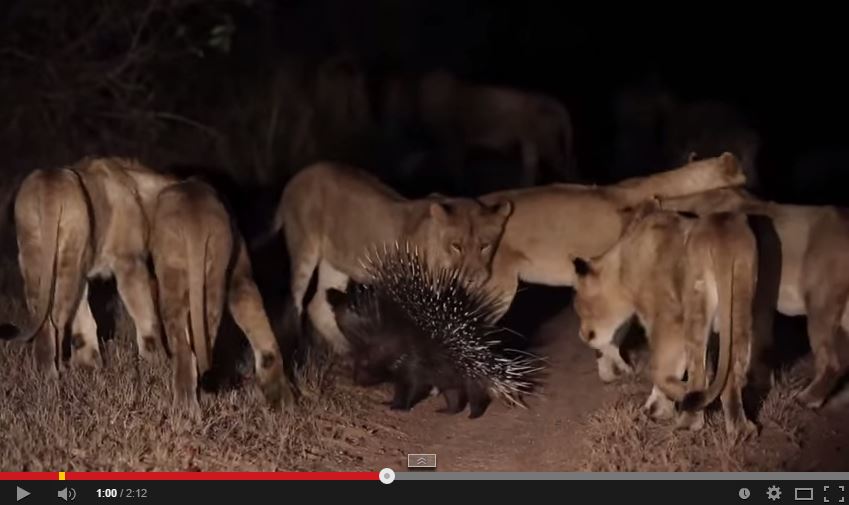 You'd be forgiven for betting that those lions would be enjoying a tasty porcupine snack that evening! As it turns out, that little porcupine had rather a big attitude and with a few clever tricks managed to stave off 17 of the most ferocious predators known to man.
Watch how he managed to evade an entire pride of lions here:
Check out accommodation in Sabi Sands and see if you can come across anything as amazing as this!