With all the hustle and bustle that summer brings to the beautiful coasts of South Africa, many yearn for the calm tranquillity of a holiday on a scenic beachfront. However with South Africa being a top tourist destination, calm, quiet beaches become less frequent. But, if you are looking for beautiful beach days without to many prying eyes, we have compiled a list of 5 "secret" (or lesser known)  beaches to visit in South Africa.
Kraalbaai, West Coast National Park – West Coast.
Situated on the coastline of the West Coast National Park, just a few km's from Langebaan, Kraalbaai is a hidden gem. With its Mauritius-like crystal clear blue waters and soft white sandy beaches, it is a must for a family outing.
2. Diaz Beach, Cape Point – Cape Town
Diaz Beach is situated at the tip of Cape Point on the western side. It is one of the most scenically stunning Cape Town beaches. To access this secluded beach you would have to travel down steep wooden steps for about 20 minutes, the climb back up can take twice as long but it is definitely worth the visit. It is a photographers dream and perfect for romantic walks with your loved one.
3. Noetzie Beach, Noetzie –  Knysna
Noetzie is situated a convenient 10 minute drive from Knysna in a secluded cove with a spectacular beach and mesmerising castles that surround it. It lies on the border of the Sinclair Nature Area and is part of the Noetzie Conservancy, and truly is a spectacular sight.
4. Boknes Beach, Sunshine Coast – Eastern Cape
Boknes is situated in a very small town (Boknesstrand) in the Eastern Cape. It boasts a massive, serene beach with rock pools featuring an abundant sea-life.  The warm waters are quite inviting to tourists and locals alike who enjoy this vast beach with a variety of activities such as surfing, kitesurfing and fishing to name a few.
5. Kosi Bay Beach, Maputaland – KwaZulu-Natal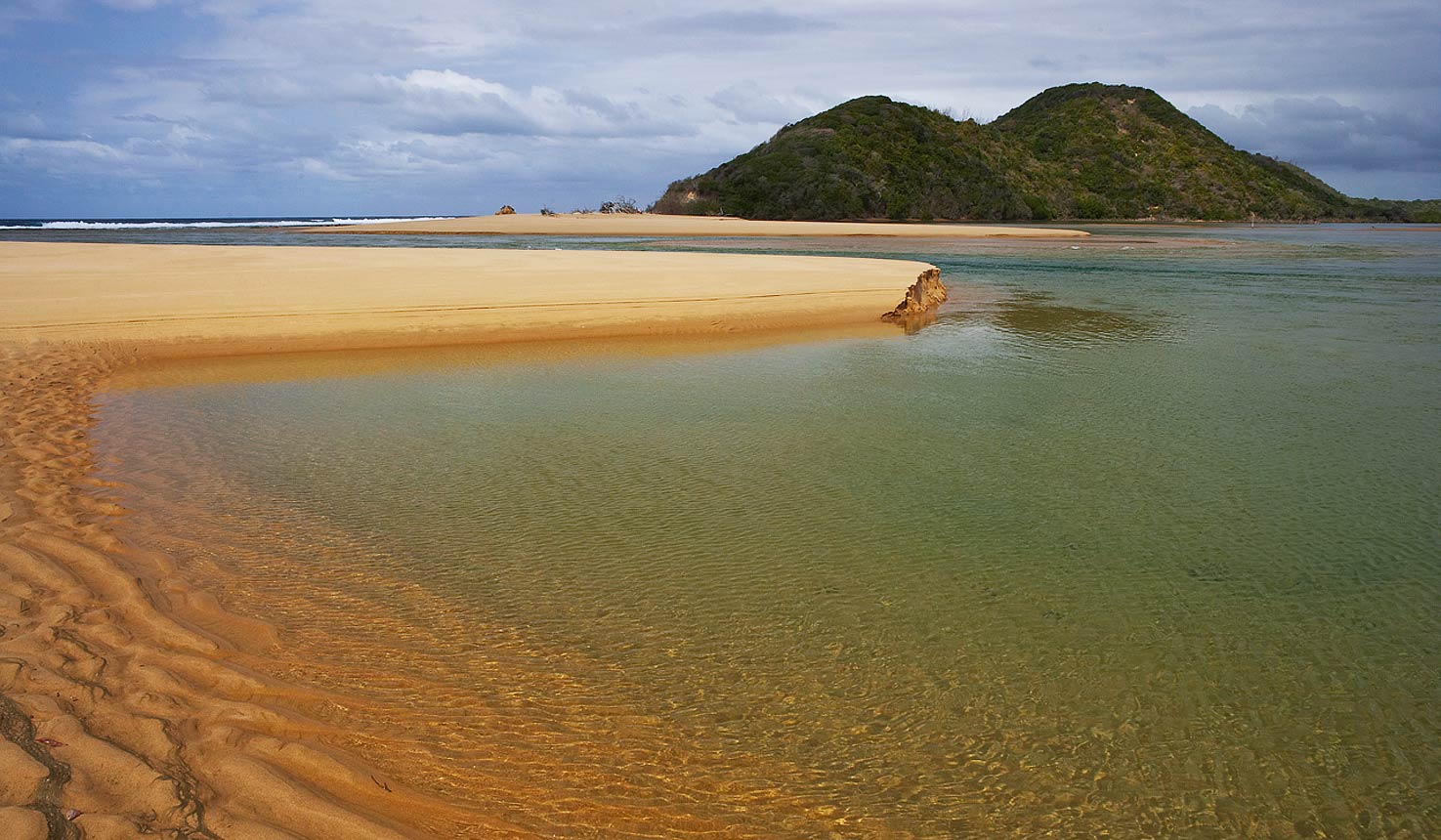 Situated in the iSimangaliso Wetland Park, a UNESCO World Heritage Site the tranquil beach, with its cascading sand dunes, comes alive during the summer months. The main beach is a nesting ground for the Loggerhead and Leatherback turtles and during winter, dolphins and humpback whales are frequently spotted along its waters as they migrate to Mozambique. It is known as one of the quietest beaches in South Africa.
These are our favourite choices of 'secret' beaches around South Africa to escape the crowds of the main beaches, and we hope this helps you narrow down your favourite too.