Freedom day is celebrated on the 27th of April in South Africa to remember the first post-apartheid elections held on that day in 1994. These elections were the first non-racial national elections where everyone of voting age from any race group were allowed to vote. Previously, under the oppressive apartheid regime, non-whites had only limited rights to vote, making this the starting point of the new South Africa we love today. To celebrate this milestone we have compiled a list of interesting places to visit in South Africa that explores its intricate political past.
1. Robben Island – Cape Town
Robben Island was a prison that housed political prisoners and is a stunning place to see how our heroes of the struggle lived for a large period of their lives. There are daily trips to the island (weather permitting) followed by an insightful guided tour. The tour stretches across the island and you get to visit the cell where Nelson Mandela himself lived. This tragic place will truly help you appreciate your freedom.
2. Iziko Museums – Cape Town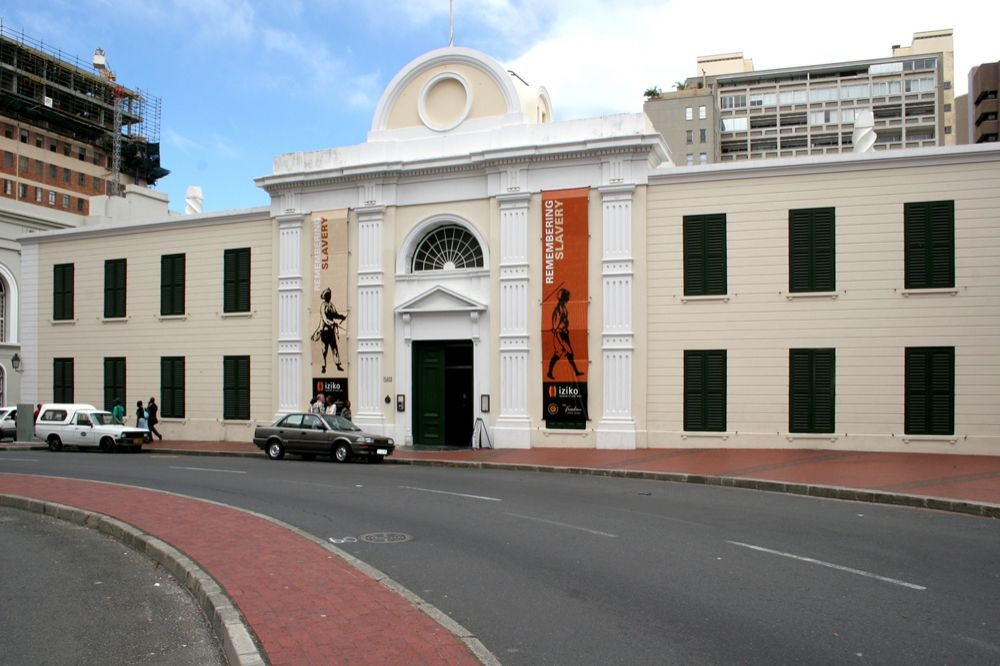 There are various museums around Cape Town City Centre that can give you a taste of this countries colourful history. From the District Six Museum to the Slave Lodge, South African Art museum and planetarium, there are just so many fun and interesting ways to learn about our past.
Constitution Hill is the seat of the Constitutional Court of South Africa and is an old prison with a Museum which includes The Mandela Cell, where Nelson Mandela was housed when he was incarcerated here. Outside the court building, in the middle of a plaza is the Flame of Democracy, the Flame was lit in 2012 when South Africa celebrated the 15th anniversary of the signing of the constitution.
4. Vilakazi Street – Soweto
This iconic stretch of road is the only street in the world where two Nobel Laureates once lived. It was home to the legendary Nelson Mandela and Desmond Tutu and named after the first black South African to receive a PhD, Benedict Vilakazi. You can also visit Nelson Mandela's old house which has been turned into a museum for people to see where the former president started his journey. Further up the road, on the corner of Vilakazi, there is the Hector Pietersen museum and memorial, highlighting the plight of students during the Soweto uprising.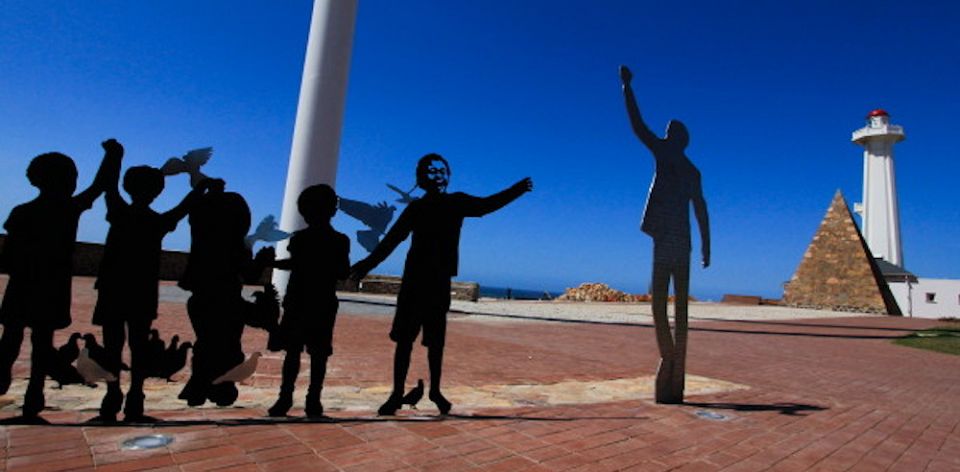 This stunning sculpture is situated in the Donkin Reserve in Port Elizabeth and depicts South Africa's rainbow nation, coming together to vote and did so peacefully. The metal figures of the sculpture are said to represent all the different kind of communities that are present in South Africa uniting for peace and equality for all. A reminder that South Africans' can come together for change.
6. Nelson Mandela Capture site – Howick
As its name suggests, this monument is placed on the spot that Nelson Mandela was captured, after being on the run for 17 months. The sculpture, created by artist Marco Cianfanelli and Jeremy Rose, acknowledges the 50th anniversary of Mandela's capture. This beautiful structure consists of 50 steel columns between 6 and 9.5 meters high along a thirty-meter length, and can be seen from the road. It is a true testament to the difficult path Mandela faced on his route to freeing the people of South Africa.
There are so many more monuments and museums around South Africa you can visit with your family this Freedom Day and we hope that this list narrows down your favourite.