It's easy to identify holidaymakers in Cape Town, traveling in large groups with a customary city-guide in hand, learning all there is to know about the majestic Mother City. While we don't deny that these books provide a host of useful and fascinating information about Table Mountain, Robben Island and many world-acclaimed landmarks, there are so many places to see and activities to partake in that aren't mentioned in those books. If you're wishing to gain a bit of insider knowledge, take a look at our local's guide to Cape Town!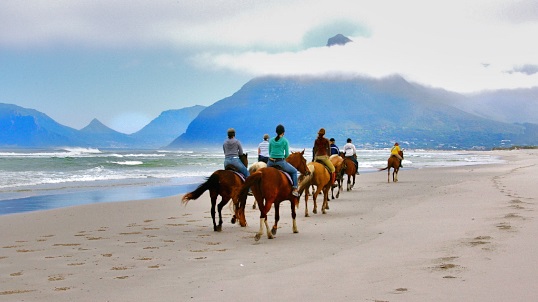 Riding bareback on a snow-white horse with the wind sweeping your hair back is the stuff made of dreams, right? If you take a trip up to Noordhoek for a quick visit, this wondrous fantasy can almost be a reality. While a saddle and stirrups are necessary for safe riding and a white horse isn't a guarantee, a two-hour riding session with well-trained horses will see you galloping along the coastline of the Cape.
If you're a free-spirited traveler with an unbridled need for an outdoor adventure, then this activity is tailored for you. Whether you are an equestrian or are new to riding, it doesn't matter, the rides vary according to levels of difficulty and age.
While trotting along, take a moment to look at your surroundings. It's not often that you're privy to the sights of such unparalleled beauty; indigenous fynbos lines the fringes of the beach and a variety of birds soaring in the vast, blue skies.
Tea at Mount Nelson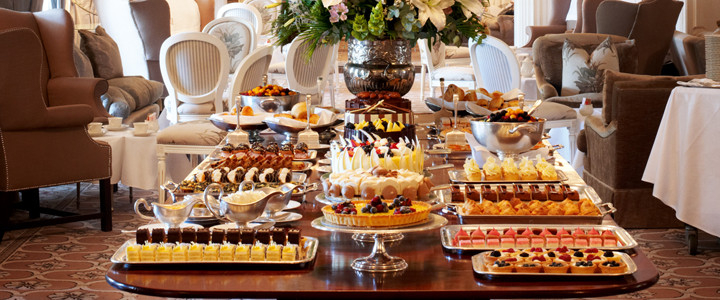 Having scones and  pot of tea at the Belmond Mount Nelson is on the 'to-do' list of locals who haven't yet experienced high tea at the prestigious hotel. For some, it is a weekly social happening to nibble on finger-sized nibbles while catching up with a friend.
Offering three tea times daily, morning, midday and in the evenings, tourists can ease into their adventures or wind down their day's explorations with this royal treat.
Food up for the taking includes a vast selection of finger sandwiches – ranging from rare roast beef and rocket to classic cucumber sandwiches. For diners with a sweet tooth, indulge in Mount Nelson's signature dark chocolate cakes or for a bit of South African flavour, opt for a slice of 'melk tert'.
Tea-lovers are spoilt for choice when it comes to the seven types of expertly blended leaf and flowering varietals. During the evening session, switch up your hot beverage for a glass of sparkling wine.
Labia Theatre
When it comes to movies, one can go visit the cinemas at any time and at any place. A visit to the Labia Theatre is no ordinary movie-watching experience.
Having started out as an Italian Embassy Ballroom in 1949, the venue was originally used as a theatre for staging live performances. Today it is one of South Africa's oldest independent cinemas, catered for the more discerning viewers and movie connoisseurs.
Upon entering the quaint venue, one experiences an old-world charm and warmly greeted by the staff. Veritable highlights include the antique ticket booth and a small bistro. While ordinary movie-goers tend to munch on popcorn and slurp on coke, here you'll be able to enjoy some vino and a bite-sized meal!
Cape Malay Cooking Safari
If you love to eat, learn about new cultures and experience community-living, then a holiday in Cape Town needs to include a Cape Malay Cooking Safari.
Headed by Andulela Experience, the safari is not a simple cookery lesson or workshop, but exposes one to spice-infused cuisine and a rich, colourful  heritage.
The tour starts off with a guided perusal of the Bo-Kaap Museum – here you'll gain insight about an area and the history of the community. Following a morning of enrichment, you'll be led through the technicoloured streets of the area to the private homestead of one of the locals. Here you'll learn to cook an array of Cape Malay food – think bobotie, rotis, masala and much more – play around with spices and be enthralled by the vibrant colours of the food you create!

Milkshakes at the Protea Fire and Ice Hotels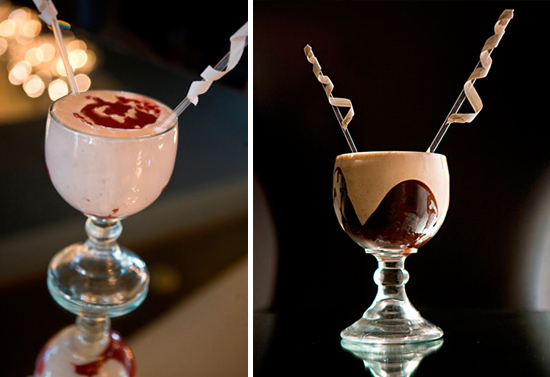 The last thing you'll expect  to do at this uber-chic Cape Town Hotel is to slurp away on decadent milkshakes –  drinks that'll have you reminiscing over your childhood days. Yet the hotel has a reputation for its comprehensive menu of American-styled gourmet shakes.
Don't expect the classic offerings of strawberry, vanilla and chocolate, no, here you'll find the most innovative creations. If you're looking for something with a bit of a kick, try one of the 'naughty' milkshakes – think 'Elephants' drink doused in Amarula. Alternatively, 'nice' milkshakes are available for kids and adults looking for a non-alcoholic drink. Opt for the 'Big Blue'(blueberries and cream) or if you're a chocolate lover, the 'Aero Attack' is the drink to beat!
A visit to Old Biscuit Mill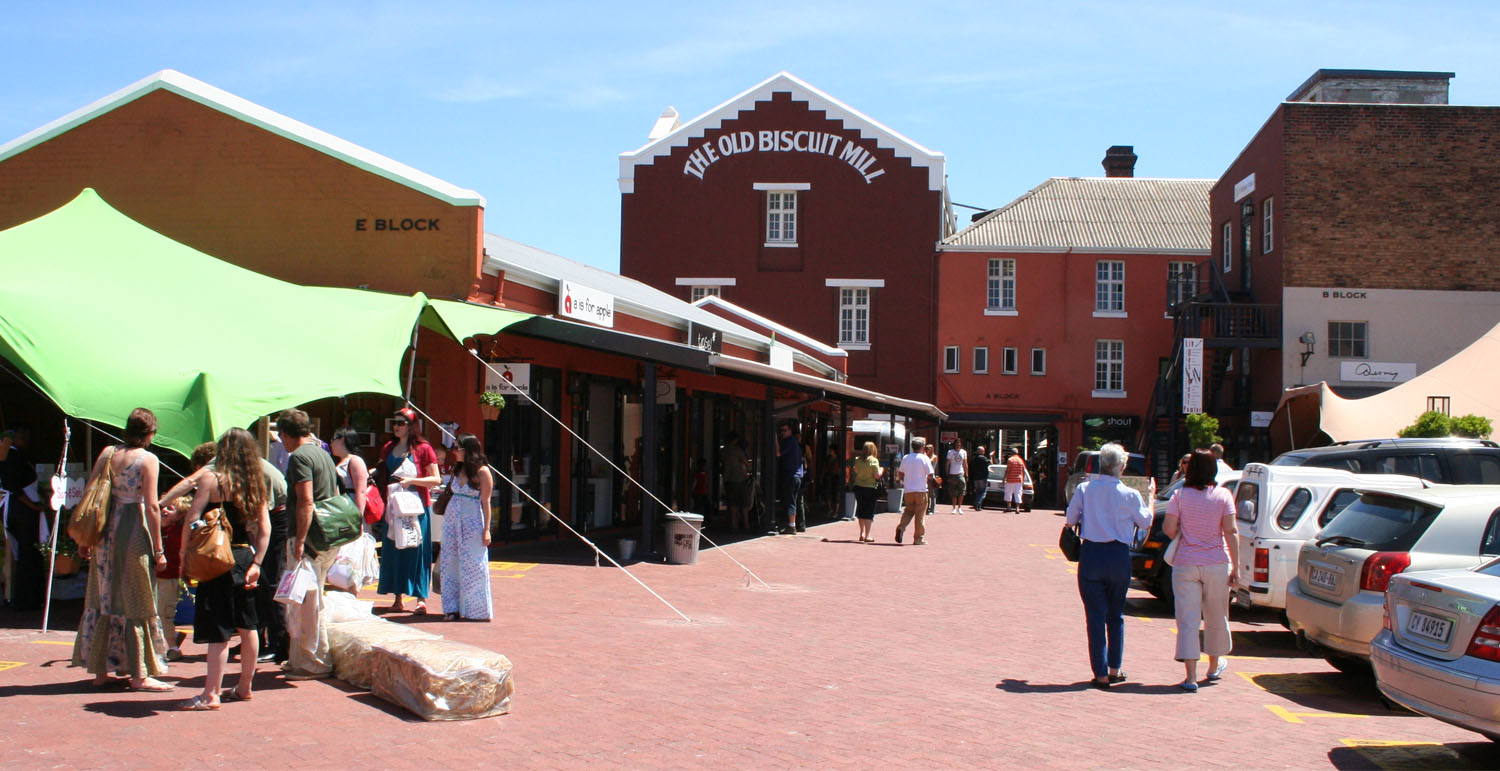 Ask any Cape Tonian, Woodstock is a much-loved, quirky suburb that delights the locals with its old-school charm and constant hum of activity.
The Old Biscuit Mill forms the heart of the hubbub, where groups of talented people collaborate to share their passions with the public.
During the weekend, the mill springs to life with its day and night markets. Visitors can peruse through the knicknackery of arts and crafts, custom designs and a wide array of gourmet food stalls.
Cool Runnings

While winter wonderlands aren't a reality in South Africa, Cool Runnings provides an exciting alternative of an activity that is typically snow-based, tobogganing.
Adventure seekers can enjoy an hour or two whizzing down a stainless steel track on the back on a lever-powered sled.
The sled fits one or two people, once you're seated hooks will grab the contraption from underneath while drawing you up the steep slope to the top of the hill. The sled is then released, hurtling you down the track. Whether you're a speedy gonzalas or prefer to move around at a glacial pace, the use of a level will determine how fast or slow the ride is.
Are you a local who knows of a couple of secret gems in Cape Town? Let us know!