It goes without saying that adults and children have different needs when it comes to holidays. While grown-ups are content with a view and a glass of wine, children often want to be entertained. Between farm animals, jungle gyms, horse-riding and tennis, these establishments will do just that!

Eight Bells Mountain Inn – Garden Route

Eight Bells offers a range of accommodation options which are well-suited to families. Apart from a place to sleep though, this country inn outside Mossel Bay also boasts a kids' dining area and play room, squash and tennis courts, table tennis, pool, horse-riding, walking trails, bird watching and more. No-one is going to get bored staying here!
More info about Eight Bells Country Inn
Mazeppa Bay Hotel – Wild Coast

At the Mazeppa Bay Hotel you can choose between budget rooms, standard units and self-catering units. It has a gorgeous setting on the coast and boasts so many activities you won't know where to begin. You can go fishing and sandboarding, or play volleyball or tennis and if those don't entertain the young ones, there are also walking trails and table tennis among other things.
More info about Mazeppa Bay Hotel
Gunyatoo Trout Farm & Guest Lodge – Mpumalanga

Gunyatoo is a working trout farm in the heart of Mpumalanga's tourist area. The lodge itself offers charming country accommodation which is relaxed, with plenty of outdoor space for littlies to stretch their legs. There are 2 dams for fishing as well as a trout processing area, hatchery and nursery. Nearby day trips abound too from Pilgrim's Rest to the Kruger National Park.
More info about Gunyatoo Trout Farm and Guest Lodge
Thabametsi Farm – Magaliesberg
Thabametsi is a fabulous family destination, especially if you have young children in tow. The self-catering accommodation is simple and there is plenty to keep you occupied. Pony-rides and a jungle gym keep the smallest people happy, while there are also plenty of nature walks and mountain bike trails on the farm. Ducks, chickens and turkeys provide intrigue to toddlers while its also fun to try and spot the farm's wildlife, like bushbuck, scrub hare and mongooses.
More info about Thabametsi Farm
Woolly Bugger Farm- Dullstroom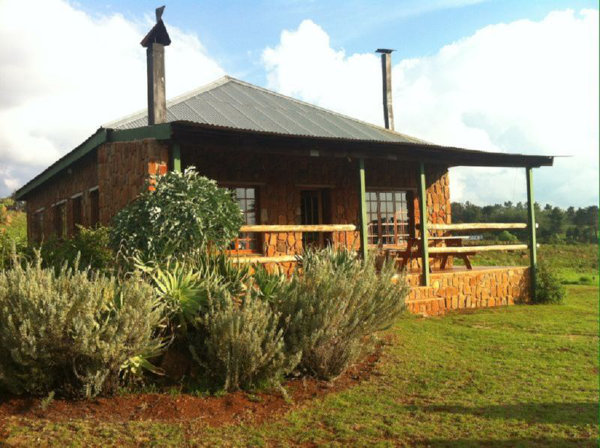 Picturesque accommodation in a simple stone cottage is what you can expect at this self-catering accommodation. It has a beautiful setting, large garden and many easy-to-access nature walks and mountain bike tracks. You can also rent fishing equipment from them and try your hand at archery.
More info about Woolly Bugger Farm
Tzaneen Country Lodge – Tzaneen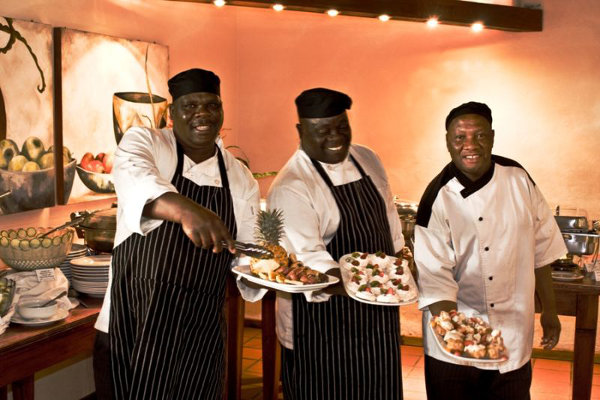 Tzaneen Country Lodge is a more luxurious option in Limpopo, but family friendly none-the-less. There are pony rides and an animal touch farm for the younger members of the family, in addition to bass fishing, canoeing and picnicking on the banks of the on-site dams.
More info about Tzaneen Country Lodge
Sani Pass Hotel – Southern Drakensberg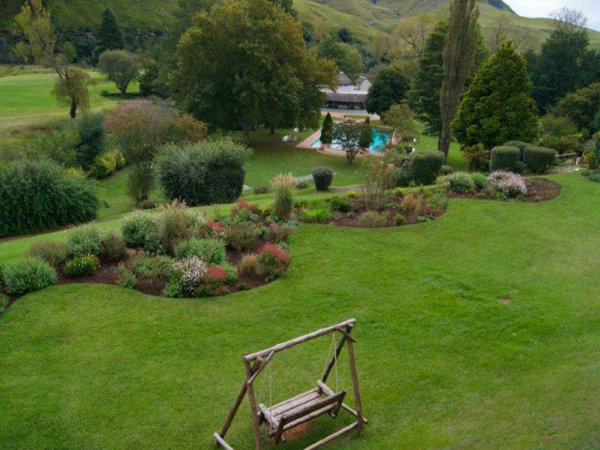 The Sani Pass Hotel is set at the foot of the Drakensberg Mountains, at the bottom of the scenic Sani Pass, which takes you up to Lesotho and the 'highest pub in Africa'. The hotel is set on 800 hectares and boasts entertainment such as tennis, squash and volleyball courts, a bowling green, a play area with swings, trampolines and slides as well as numerous organised activities like bingo.
More info about Sani Pass Hotel
Happy holidaying with the family – may the upcoming holidays be action-packed and stress-free!