South Africa is a beautiful country with so much to offer, landscapes littered with majestic mountain ranges, some of the most beautiful beaches in the world, unique wildlife, fauna and flora, it is truly a magnificent country filled with the possibility of adventure. From the rolling hills of the Eastern Cape to the rocky terrain of the Drakensberg one cannot help but take a step back and admire its beauty, this is why people from all over the world are drawn here to experience this taste of Africa. Guided tours are the best way to take in the history, culture and find the best spots to take in the view. We have compiled a list of alternative adventure tours to best experience this beautiful country from another perspective, some of them have a touch of adrenaline!
1.

Helicopter Tours 
With so many helicopter tour operators situated in all the major cities of South Africa, such as Cape Town, Johannesburg and Durban, we are spoilt for choice. You will get a bird's eye view of this beautiful country, from the skyscrapers and landmarks of Johannesburg to the beautiful vineyards of Cape Town, explore Durban's bustling harbour and beautiful beaches of Umhlanga, there is just so much to see and from the skies, it's a spectacular experience. So if you would like a different view of your city or want to explore a new one, book a helicopter tour!
2. Sea Kayak Tours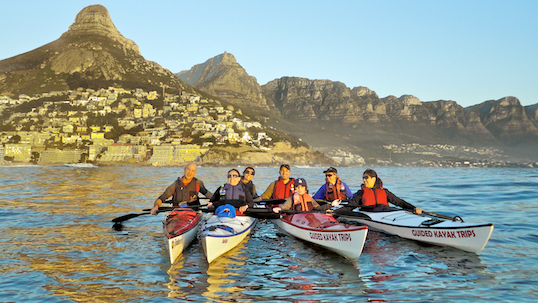 This one is for the marine lovers, Sea Kayak Tours are a great way of exploring the marine life and serene coast of South Africa. You will have the opportunity to view world class beaches from a different view and experience the fresh sea air. After a briefing on kayaking techniques and safety, the exciting ocean paddle begins. A knowledgeable guide will then lead the tour and guide you as you explore the beautiful surroundings. You can experience this adventure in most coastal towns in South Africa such as Simons Town, Paternoster, Hermanus, Plettenberg Bay right up to Durban. If you love the ocean, this tour is for you.
3. Hot Air Balloon Trip
What better way to experience South Africa's gorgeous landscape than with a magical Hot Air Balloon ride. This experience is a bit more of a trip than a tour, it's completely relaxing and takes between 3-5 hours depending on the area and trips offered. A few areas in South Africa do experience high winds therefore some tours only operate at certain times of the year, so be sure to check with the operators and book ahead of time. With the most popular tours and trips being in Oudtshoorn, the Drakensberg and Natal Midlands, Magaliesburg, Sabie and Hazyview in Mpumalanga, and during the summer months in the Cape Winelands, you can basically have this amazing experience in most provinces of South Africa.
4. Harley Davidson Safari Tours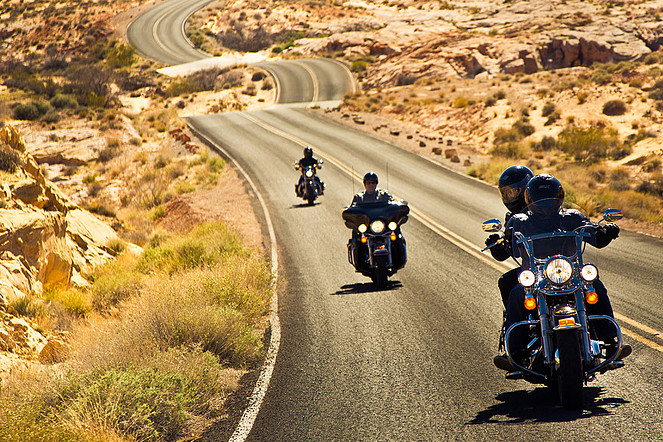 Born Biking Tours offers an amazing Harley Safari Tour across South Africa with some from Johannesburg to Botswana. It is an amazing experience that will have you riding into the sunset and enjoying the scenery and wildlife from the seat of a roaring Harley Davidson. Want to bring the whole family along? The tour includes a tour bus so it is perfect for the entire family. Safari Tours on motorbikes are extremely rare and this amazing tour includes a ride to the lodges and transfer to a safari vehicle where professional game guides take you into the bush, whether on a night drive or an early morning walk, or a sunset cruise every stop has a different wildlife encounter and a stay in a different exclusive lodge. So if you love motorbikes and adventures, definitely give this a try.
5. Canopy Tours 
This tour is for those adrenaline junkies out there! The canopy tour is an unforgettable adventure that will see you ziplining from one platform to the next along a series of steel cables set amongst some of South Africa's most breath-taking natural surroundings. There are tours all over the country, namely Drakensburg, Karkloof, Magaliesburg, Magoebaskloof, Malolotja, Tsitikamma and the biggest in Grabouw in the Cape.  Some tours will see you gliding over canyons and rivers with amazing views of forests, mountains and the occasional mystical waterfall. The tours are suitable for most however not advisable for pregnant women and children under 6.
This sums up our favourite Adventure Tours around South Africa and we hope this helps you plan your next adventure filled holiday!