Plettenberg Bay is a popular holiday town along South Africa's famous Garden Route. It's known for its beautiful setting, proximity to Cape Town (not too close, not too far) and its consistently near-perfect weather conditions. It also happens to be a mini-hub of animal sanctuaries, providing great diversions for animal-lovers and children. Here are the animal experiences near Plett you shouldn't miss!
1) Tenikwa Animal Rehabilitation Centre

Tenikwa is situated in a rural area less than 20 kilometres from Plettenberg Bay. It is renowned as one of the largest animal rehabilitations centres in the Western Cape and is quite unique for taking birds, land animals as well as marine mammals. Each animal that is brought to Tenikwa undergoes a period of stabilisation after which a rehab plan is put into place. Animals in rehabilitation are not viewed by the public.
Unfortunately some animals cannot be released back into the wild, and it is these animals with which the centre's visitors interact – although no touching is allowed.
Among the options available are:
Wild Cat Experience, first tour starts at 9am daily and costs R185 per adult and R95 per child
EcoKidz Family Challenge, first tour starts at 10.30am daily and costs R135 per adult and R80 per child
Cheetah Walks, choose between a sunrise or sunset walk, where times are subject to the season, costs R580 per adult, minimum age of 16 (under 18's to be accompanied by a parent)
2) Birds of Eden & Monkeyland

Birds of Eden & Monkeyland are 2 animal sanctuaries within a stone's throw of one another, which are run by the same organisation. They take in birds and monkeys respectively which have been confiscated by the authorities, abandoned as pets or met some other unfortunate event.
Birds of Eden is the world's largest walk-through aviary, boasting 220 species and is enjoyed by following the raised board walk through the gorge of indigenous forest it occupies. Monkeyland on the other hand, is home to 450 species of primates which can viewed by way of a guided tour through their forest habitat. There is also a restaurant and souvenir shop to get lost in.
Both Birds of Eden and Monkeyland are accredited by the Fair Trade Tourism organisation and are open from 8.30am to 5pm. The entry cost for Birds of Eden is R160 for adults and R80 for children, while Monkeyland's entry is free, but the cost of a guided safari is that of Birds of Eden's entry fees.
3) Jukani Wildlife Sanctuary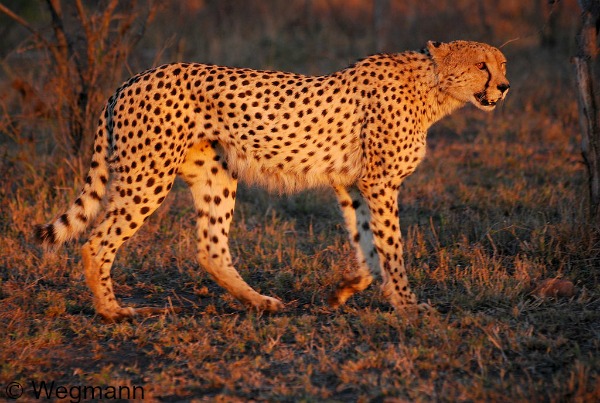 Jukani is a wildlife sanctuary and only keeps animals that have been bred in captivity with no chance of being released in the wild. These animals have either been confiscated by Cape Nature and brought to the sanctuary, or bought from legitimate zoos which have a surplus of animals whose future is uncertain.
The big draw card at Jukani is the cats – Bengal tigers, white lions, leopard and jaguars among others, but there are other animals too like hyena, wild dog and honey badgers.
Jukani, falling under the same umbrella as Monkeyland and Birds of Eden, charges R160 per adult and R80 per child
4) Whale Watching

The town of Plettenberg Bay is named after the protected bay in the Indian Ocean, upon whose coast it lies. This bay is favoured by Southern right whales who visit for 6 months of the year, between June and September, to breed and raise their young.
Laying eyes on these 'giants of the deep' is a rewarding experience, as well as an iconic one. Furthermore spotting whales (and dolphins) is more or less guaranteed if you visit at the right time of year and keep your eyes peeled while you're there.
Strolling along the beach or viewing the sea from a raised deck are perfectly adequate forms of land-based whale watching, but if you really want the experience of a life time, it's recommended that you go on one of the charter boats to experience the whales from a whole other perspective.
Going with a reputable tour operator like Ocean Blue Adventures or Ocean Safaris will cost roughly R700 per adult and half that for children.