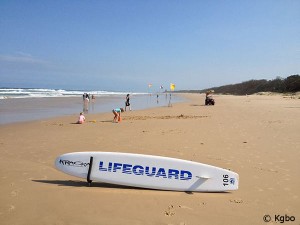 Summer is around the corner and for anyone who plans on enjoying it in South Africa, a beach visit is an absolute must. However, given our country's uber-coastline, the beach options can be overwhelming, especially since many of our beaches are equally gorgeous. To make your decision ever-so-slightly easier, we've rounded up some of the country's BEST beaches in one blog post.

Here goes…



Bakhoven Beach
Where: Cape Town

What: Bakhoven is a teeny tiny beach just round the bend from Camps Bay. It only has a small patch of sand, which discourages many Capetonians, and many visitors don't know it's there. Like Clifton, on the other side of Camps Bay, Bakhoven is well-protected from Cape Town's notorious summer wind and has a gorgeous setting below the 12 Apostles with the Atlantic Ocean stretching out ahead of you.

Why: Bakhoven Beach is a great place for sun downer missions and for catching a tan – but don't forget your sunblock!


Shelly Beach

Where: KwaZulu Natal South Coast

What: Shelly Beach is not only a beach but a small holiday town too, however, unlike larger resort towns along the coast, such as Margate and Port Shepstone, it doesn't garner nearly as much attention. It benefits from KwaZulu Natal's subtropical climate and the warm Indian Ocean – factors enough to put it among the winners. There are lifeguards on duty and plenty of rock pools to explore.

Why: Apart from the great beach climate, other reasons to go are the fishing opportunities, beautiful setting and surfing opportunities.


Strand
Where: Strand, Western Cape

What: Strand beach is a long straight beach on the False Bay coastline. It is set against a backdrop of the Hottentots Holland Mountains and the beach is lined with a few bars and coffee shops. There is a large activity park next to the beach, offering mini-golf and water slides next to the beach. And it is easily accessible – only 40 minutes from Cape Town and 10 minutes from Gordon's Bay.

Why: Strand beach is widely acknowledged as one of the country's safest swimming beaches and there are no fewer than 5 surf spots up and down the beach.


Nature's Valley Beach
Where: Nature's Valley Beach is 29 kilometres from Plettenberg Bay on the Garden Route, Western Cape

What: This beach is truly spectacular with the warm Indian Ocean on one side and the towering Kouga and Groot Mountains on the other. The Groot River estuary is located at the beach too and the wide sandy beach just begs you to devote some time to it.

Why: Nature's Valley beach is beautiful! That's reason #1. The lagoon is great for swimming, canoeing and sailing. Furthermore, the Tsitsikamma Nature Reserve is right next door!


Happy beaching everyone, and don't forget your sunblock!