As human beings, we are multi-faceted creatures and as such it is not just basic needs like food and shelter which ensure a satisfying existence. Along with relationships with other humans, like friends and family, it is also important that our spiritual and creative selves are fed, so to speak, if we want to live a happy and joyful life.

Luckily for us, there are many places on earth which contribute to both our spiritual and creative well-being, and Southern Africa happens to be a place where the options for creative inspiration in particular, are seemingly endless.

Creativity comes in a variety of forms although the activities which come to mind include things like photography, painting, writing and perhaps even cooking. While they are all different, the circumstances which are conducive to creativity are similar across the board.

>Inspiration, be it landscapes, the people you meet, music or something else, to get that initial creative spark going.

>Relaxation to let the creative juices start flowing

>Time so that these processes can develop and be carried through to fruition.

Now, bearing all this in mind, it seems obvious that a holiday which takes you to a stunning location, where you can unwind comfortably and have space, time and inspiration to unleash your creativity is the perfect way to nurture the creative aspect of yourself. Here are some great places to get started.
Mpumalanga's Lowveld
Mpumalanga is one of South Africa's most geographically diverse regions and the Lowveld offers the best of the best, full of amazing sights such as the Blyde River Canyon with its deep gorges and incredible birdlife. Rolling hills will also put your mind at ease, and of course, heading into the bush, going game watching and generally slowing down to the pace of nature works magic on one's creative spirit, and of course provides plenty of subject matter! If you're a foody, staying in one of the private lodges will introduce a whole new world of gourmet bush-cooking to you!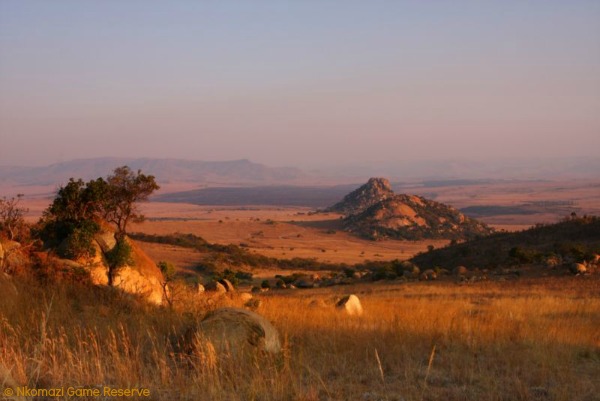 Good Accommodation Ideas:
Nkomazi Game Reserve, Barberton
Hippo Hills, Crocodile Bridge Gate
Thaba Tsweni Lodge and Safaris, Blyde River Canyon
Johannesburg
While most people may not associate Johannesburg as the hottest of tourist spots, there can be no denying that there is something motivating about being in a bustling city – and an African one at that! Stroll through the streets of Newtown and be inspired by the graffiti art, or marvel at the design that's going into the gentrification of other inner-city areas like the Maboneng Precinct. Furthermore the people you'll come into contact with on Jozi's streets all have a story to tell, and if you are brave enough to chat to them you may find yourself very inspired indeed.



Good Accommodation Ideas:
Ginnegaap Guest House, Melville
Festina Lente, Sandton
Rivonia Bed & Breakfast, Rivonia
Drakensberg
There is no contesting that the dramatic peaks of the towering Drakensberg are a well of inspiration to creative spirits. Not only is the image of the mountain itself inspiring, but the experiences one has in this area lend themselves to introspection and getting in touch with the emotions which lead to great creative output. Activities like hiking, horse-riding or even fishing can be followed up by a day of painting or writing on the deck of your chalet.



Good Accommodation Ideas:
Drakensberg House, Champagne Valley
Berghouse and Cottages, Northern Drakensberg
Ashtonville Terraces Guest House, Estcourt
Sedgefield
Sedgefield is a delightful place to kick back, and more than one aspect of the town has the potential to stir your creative spirit. It is South Africa's only official Citta Slow Town, so all who visit are basically forced into a more relaxing pace of life. Furthermore the town is filled with an interesting array of alternative people, and between the lagoon, the sea, the indigenous forest and the mountains, the surroundings are worth writing home about.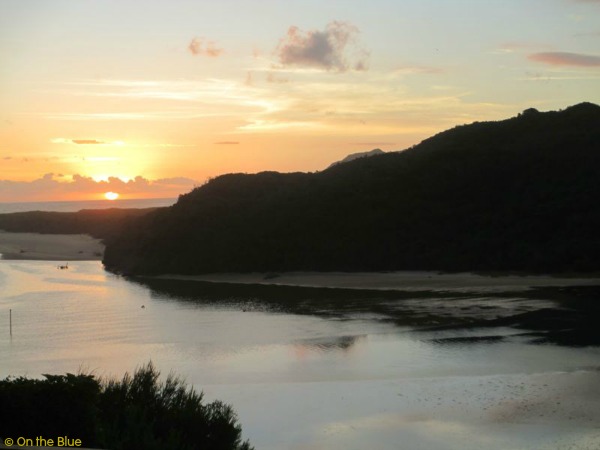 Good Accommodation Ideas:
40 Montage Village
Lakeside Lodge
Lake Views
Cape Town
Cape Town hasn't been named the 2014 World Design Capital for nothing and instead of being just a 'pretty face' Cape Town packs some serious creative clout. Strolling through areas like Woodstock and Zonnebloem (District 6) new and interesting takes on design seem to be popping up around every corner. Then of course there is the stunning setting – the sea, the mountain, the CBD's beautiful architecture – and the slow (by comparison) pace of city life here which promises a stimulating and inspiring destination that none-the-less provides the time and space to create.



Good Accommodation Ideas:
Blue Pebble, Bloubergstrand
Daddy Long Legs Hotel, CBD
Ocean Residence, Simon's Town