As the season slowly shifts to Spring and the days last a little bit longer, dreams of beach walks and sunny strolls through the park become possible. While the main purpose of walking your dog is to ensure they get out and about to sniff, socialise and do their business while getting plenty of exercise, it's also important that us humans enjoy the walk too! Cape Town has so much to offer in the way of spectacular walking spots and many of these welcome your doggies (as long as they are well behaved). Here are our Top 10 Doggy Friendly Spots in Cape Town: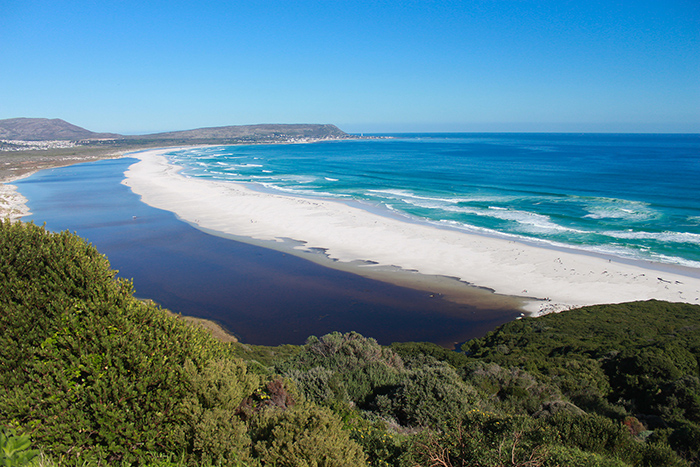 Noordhoek Beach is one of the longest beaches in Cape Town and a popular spot for horseriders and dog walkers. Doggies can be off leash as long as they are controlled. Just be careful of horseriders in case your pooch isn't a fan.
Address: Beach Road, Noordhoek
Opening hours: 24 hours
Need to know: You require a permit (Level 1 Activity Card) to walk your dog on this beach
Lower Section of Tokai Plantation – Tokai
Tokai Forest separates the suburbs of Tokai and Constantia Hills. Many locals visit the forest after work during the week as well as on weekends, and while the forest is busy, it doesn't ever feel cluttered as there is plenty of space. A walk in the forest is great fun for the whole family; kids can ride their bikes while the pooches frolic in the streams that run through the forest. Natural forest "chairs", rope wings and "treehouses" will provide endless fun for little ones.
Address: Tokai Forest, Tokai
Open: 24 hours (although it's best to go while the sun is still up)
Need to Know: You require a permit (Level 1 Activity Card) to walk your dog here
Blackburn Ravine – Hout Bay
The Blackburn Ravine Walk is a gentle 4km walk with beautiful views of Hout Bay. Doggies are allowed plenty of freedom as they can run off lead. The path doesn't have any shade though so bring plenty of water for you and your pooch. There is, however, plenty of shade and fresh mountain water once you arrive at the ravine.
Address: East Fort car park just before Chapman's Peak Drive toll booth
Opening hours: 24 hours
Need to Know: You require a permit (Level 1 Activity Card) to walk your dog here
Newlands Forest – Newlands
A hike on the contour path at Newslands Forest is must for all doggies. Enjoy elevated picnic areas, wooden boardwalks and incredible views. Doggies that love water will be pleased to know that there are many natural pools of water to cool off in on the way. Dogs must be kept on the leash for the first 5 mins but once you reach the top of the road at the forest, they can run free. Should you feel especially adventurous, there are many hikes up the mountain that start from the contour path.
Address: Newlands Forest Station, Union Avenue (M3)
Open: 08:00 – 18:00
Need to know: Pack a warm top as most of the walk is in shade due to the many pine trees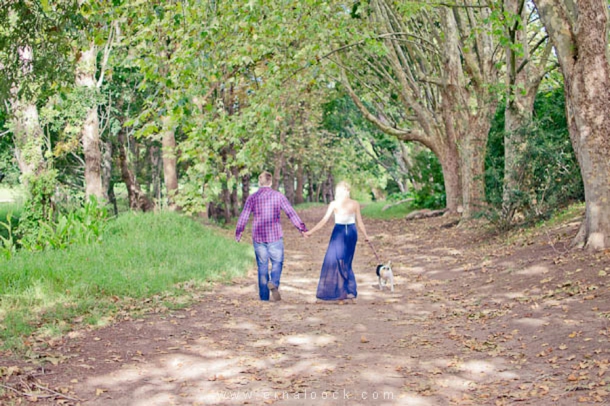 The Alphen trail starts at Alphen Drive just off the M3 and wanders through grassy stretches along the river bank. Dogs are allowed off lead and there is no entrance fee or permit required so this spot is perfect for a Sunday afternoon stroll.
Address: Alphen Drive, Constantia
Open: 24 hours but it's best to go when the sun is up
Need to Know: Dogs of all sizes frequent the Alphen Trail and the trail can be quite narrow in places so if your doggy is not great with other dogs, perhaps go when it's a bit quieter.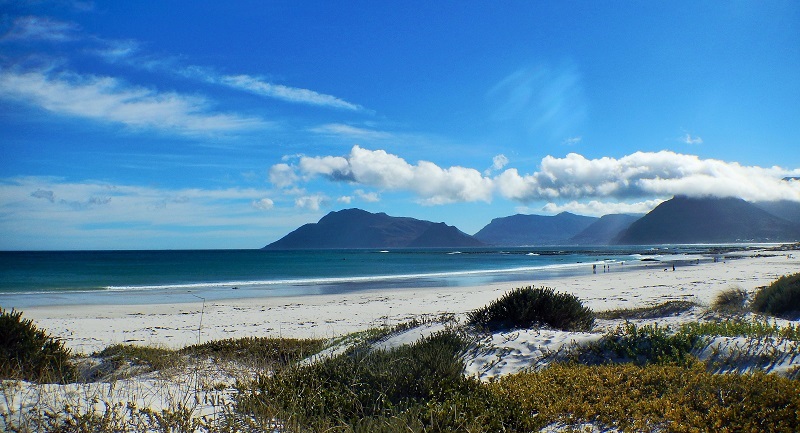 Long Beach in Kommetijie is a popular spot for dog walkers and surfers and it's no surprise why. The beach connects with Noordehoek Beach making it the perfect spot for your pooch to run to his heart's content. Take a ball or a frisbee and enjoy the sea, sun and sand.
Address: Kirsten Avenue, Kommetjie
Open: 24 hours
Need to Know: You require a permit (Level 1 Activity Card) to walk your dog on this beach
De Waal Park – Gardens
De Waal Park lies in the shadow of Table Mountain in the bustling City Bowl. Locals flock to this green oasis for their daily stroll, dog walk, run or picnic. Slack rope walkers and bird enthusiasts can also be spotted in the park. Become a member of the Friends of De Waal Park Group – they work hard to keep the park safe, clean and functional.
Address: Upper Orange Road, Gardens
Open: 06:30 to 20:00 in summer (Sep – Mar) and 07:00 to 18:00 in winter (Apr – Aug)
Need to Know: Dogs need to be on leashes in the park
This spacious urban park has plenty to offer families, fitness groups, dog-walkers and Sunday strollers. There are tracks that lead right around the park as well as an exercise circuit, biodiversity park, kids play areas and lots of green grass. Seapoint Promenade is also right across the road should you want to extend your walk. This path runs parallel with Beach Road and offers walkers and runners beautiful ocean views.
Address: 4 Wiltshire Crescent, Greenpoint
Open: 07:00 – 19:00
Need to Know: All pooches must be on a leash
Wynberg Park – Wynberg
Wynberg Park is a district park in the suburb of Wynberg, where the spring of the Krakeelwater River begins. This park is ideal for picnics, braais and dog-walking as it has plenty of green grass, a conifer garden, a children's playground and a duck pond. The park is also home to many organised Summer concerts and fun days throughout the year.
Address: Corner Klaassens & Trovato Link Roads, Wynberg
Open: Daily from 08:00 – 18:00
Need to Know: All dogs must be walked on a lead
Liesbeek River Trail – Newlands
The Liesbeek River Trail runs from Kirstenbosch through the leafy suburbs of Bischopscourt along the Liesbeek River banks for 8kms. This hidden gem is maintained by the "Friends of the Liesbeek" and many Capetonians aren't even aware of its existence. There is a children's playground at Paradise Road intersection so bring the whole family along while you walk your pooches.
Address: Liesbeek Parkway Green Corridor, Newlands, Cape Town
Open: While the sun is up
Need to Know: Take extra care of your doggies where the trail meets Paradise Road as this is a very busy intersection.
*A My Activity Permit can be purchased from the Tokai Plantation office. The permit is valid for 1 year and costs R225 (price correct on time of blog publication). A maximum of 2 dogs is allowed per permit.