Mogador House
Crystal clear waters, white sandy beaches as far as the eye can see, a truly Island life experience awaits you on the beautiful Island of Mauritius. Located off the Shores of East Africa, Mauritius is home to about 1 million Mauritians and thousands of tourists visit each year to experience the pristine views and rich culture of the Island. There is so much you can do while visiting Mauritius, we have listed our favourite things to do and see while on your trip!
If you are looking for accommodation in Mauritius, look no further than Sleeping-OUT, we have many establishments listed with us to help you plan your legend of a holiday! Click here to view some of our finest listings from Flic en Flac to Trou aux Biches, we have you covered for your trip!
Things to do
1. The Curious Corner of Chamarel
Photo Cred: Mauritius Attractions
Located opposite the Seven Coloured Earths, Curious Corner of Chamarel is the first of its kind in Mauritius, it is a gallery of interactive illusions and art. Visit the Exhibit Centre and experience a world of mind bending fun and amazing photo opportunities.
2. Ile Aux Aigrettes Island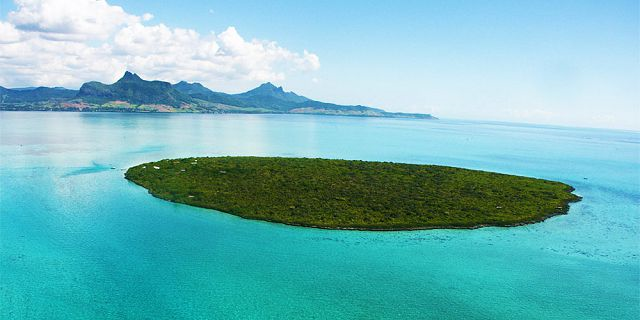 Ile aux Aigrettes is an islet off the south-east coast of Mauritius. It functions as a nature reserve and a scientific research station. It is also a popular visitors attraction – both for tourists and for Mauritians.
3. Water Sports
There are amazing options to enjoy the beautiful Mauritius coastline, such as Jet Skis, speedboat tours, diving and so much more.  With many companies around Mauritius offering various water sport activities, tourists are spoilt for choice with the various options on offer.
4. Zipline (Tyrolienne)  in Rodrigues
Photo Cred: Mauritius Attractions
Similar to the Zipline tours here in South Africa, this amazing venture will see you gliding between treetops taking in amazing views of the Mauritian coastline and captivating forests.
5. Visit the Beautiful Beaches
From Flic en Flac to the gorgeous Trou Aux Biches, these are sights to behold. Beautiful tropical beaches that look like the postcards of your dreams, Mauritius is known for their gorgeous white sandy beaches and turquoise waters.
Places to see
1. Mauritius National Botanical Garden
Photo Cred: Gary Bembridge -flickr
The botanical garden stretches over acres of land and is populated with more than 650 varieties of plants among which include the famous Baobabs, the Palmier Bouteille, Giant Water Lillies, dozens of medicinal plants, a large spice garden and many more.
2. Île aux Cerfs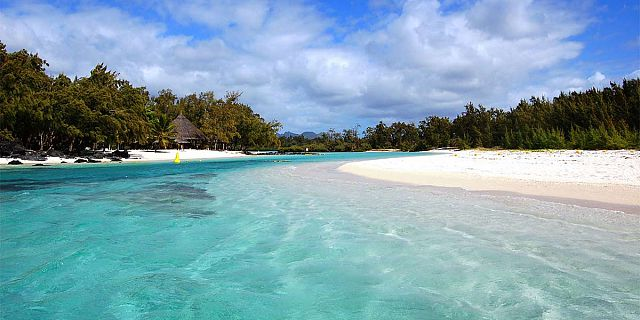 This is a privately owned island near the east coast of Mauritius in the District of Flacq. The island of Ile aux Cerfs lies off Trou d'Eau Douce in the largest lagoon of Mauritius, and as you can see, stunningly beautiful.
3. Black River Gorges National Park
Photo Cred: Mauritius Attractions
Black River Gorges National Park is a national park in the south-western part of Mauritius. The beautiful park, with its waterfalls and majestic beauty, has attracted many tourists over the years and is managed by the National Parks and Conservation Service.
4. Seven Coloured Earths
Photo Cred: Mauritius Tourist Info
The Seven Coloured Earths are a geological formation and prominent tourist attraction found in the Chamarel plain of the Rivière Noire District in south-western Mauritius.
5. Chamarel Waterfall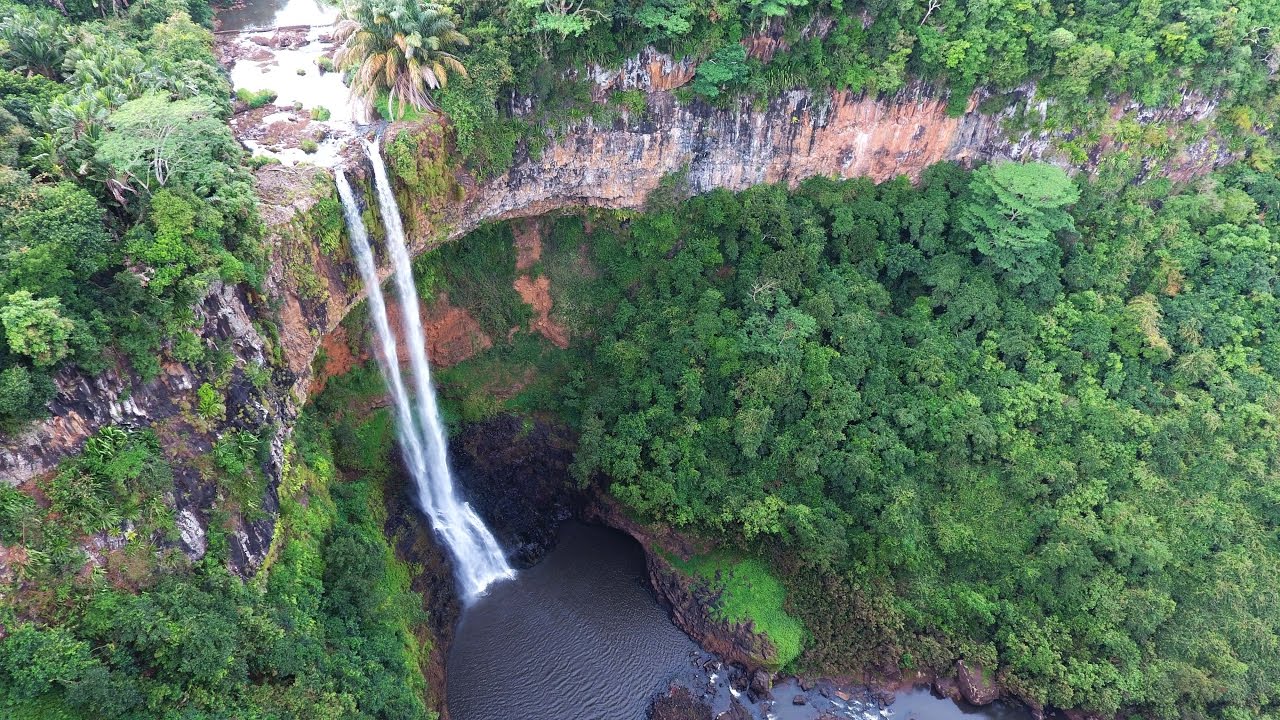 This mesmerising site is located in the Black River National Park, surrounded by lush vegetation of the Black River Gorges. The Chamarel Waterfalls, are the biggest waterfalls located on the island of Mauritius and have a height of 83m, a must see when visiting the Island.
This sums up our list of things to do and see in Mauritius, we hope it helps you with your itinerary when booking your accommodation with Sleeping-OUT!