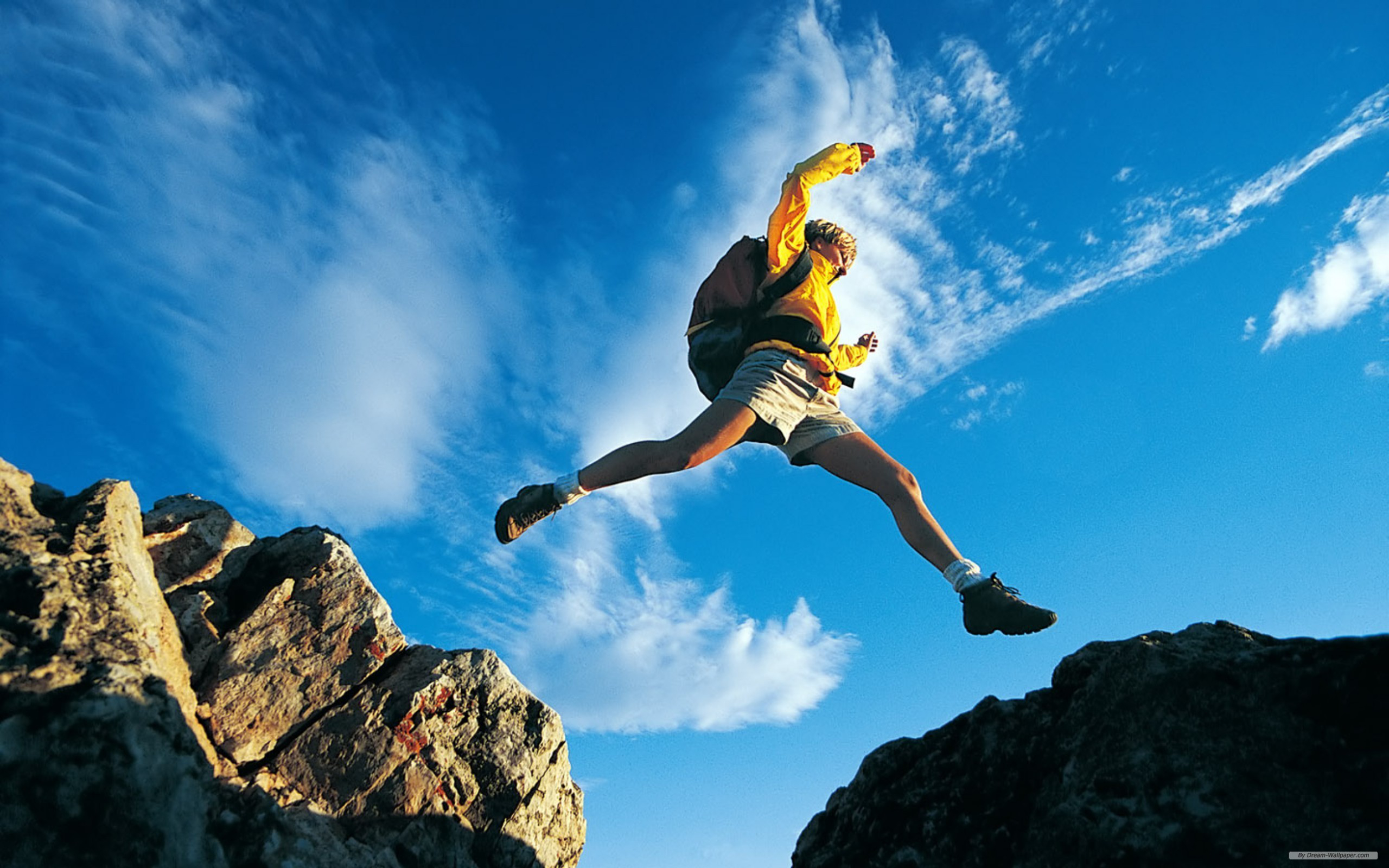 Occasionally, we need to escape our everyday lives with some heart-pummeling adventures. To help you breakaway from your mundane nine to five routine, we've come up with some of South Africa's most extreme shenanigans bound to add a little spice and excitement into your life.

Situated in the rural town of Aliwal along the South Coast of KwaZulu Natal, is the famous reef known as Aliwal Shoal. The reef, which is 1.5 km in width, is an ideal spot for scuba diving and snorkeling because its warm waters make for crystal-clear visibility.
The reef, known to be rocky during high tide, was named after 'Aliwal', an English vessel that was nearly shipwrecked off the reef. The vessel's captain, James Anderson, warned other sea voyagers against sailing through the shoal's unpredictable waters and thus the name was bestowed upon the reef.
Other ships have not been as lucky, having fallen victim to the rough current. Aliwal Shoal is now the site of two ship wrecks, making the spot a popular recreational dive for tourists wishing to explore the carnage of the wreckage.
Divers can also experience the myriad of marine life below the surface, where an abundance of tropical and sub-tropical fish species can be seen. If you're looking to get in close proximity to some larger predators, the reef is a common breeding ground for the Grey Nurse Sharks between the months of April to November.
For more information on scuba-diving or snorkeling at Aliwal Shoal, visit www.aliwalshoalscubadiving.com.
Rock Climbing at Emgwenya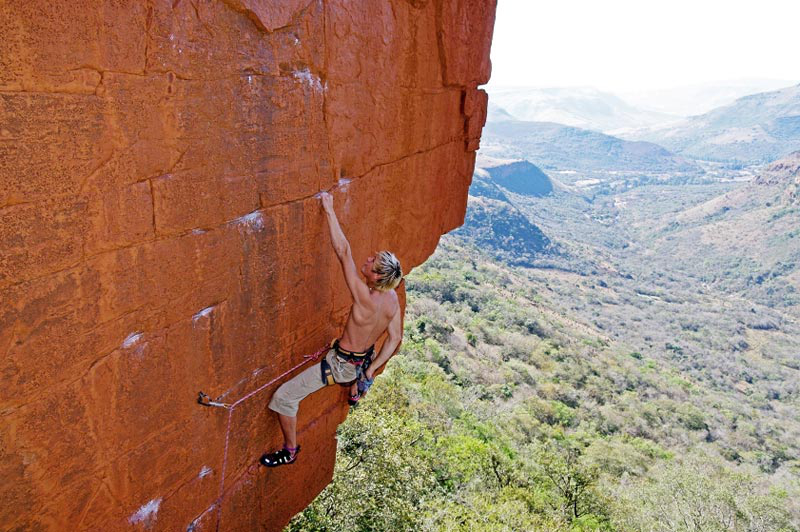 Formerly known as Waterval Boven, Emgwenya  is considered one of South Africa's best sport climbing areas and a haven for rock climbing enthusiasts.
Boasting over 700 routes, the vertical crags and cliffs provide for climbs that require technical endurance, stamina, a level of fitness and precision from its participants.
If you're new to sport, the 'Creche Area' is a fantastic starting point for beginners, or the more cautious of folk. Alternatively, if you're up for a challenge yet not looking to the dive into the deep end, 'Madiba Magic' is a popular 'warm up' climb that prepares you for the harder routes.
For the dare devils and seasoned climbers, 'Baboon Buttress' provides you with the ultimate climbing experience.
And the cherry on top? Emgwenya is blessed with ideal weather conditions, giving you the opportunity to clamber up the crags and cliffs year round.
If you're looking to get in on the action, Roc n Rope Adventures will provide you guided tours and all the training you need.
Hot Air Ballooning
Forget going around the world in 80 days , view the picturesque sites of Mpumalanga inside a hot air balloon.
The hour-long flight takes off at sunrise, giving you the opportunity to see the Blyde River, the Saber River Valley and the surrounding Highveld region basked in an early morning light.
End off the flight with a breakfast fit for a king accompanied by a glass of sparkling champagne or orange juice.
If hot air ballooning sounds like your type of extreme adventure, Sun Catchers will provide you with unbeatable deals and an unforgettable experience.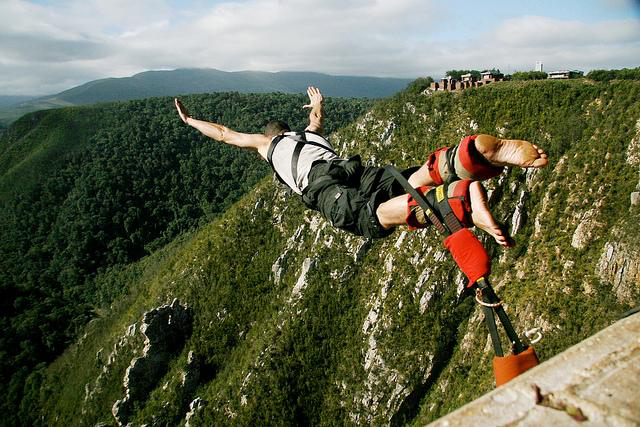 How does jumping off a bridge, 200 metres down into the abyss, sound? Every year, travelers from around the world travel to Tsitsikamma in search of the ultimate adrenaline fix: bungee jumping off Africa's highest bridge; Bloukrans.
While this may sound like a crazy stunt based on 'free-fall' tactics, nervous jumpers can be  assured in knowing that safety is of the highest priority. While we can't guarantee that you  won't be terrified, we can promise that a full-body harness combined with an ankle connection while being attached to a secure cord, will keep you out of harm's way.
While being strapped in, take a moment to look around and down below. What you'll see perched on the edge of Bloukrans Bridge are the majestic views of the Bloukrans River Valley and surrounds.
If you'd like to try out this adrenaline-pumping activity, check out the Face Adrenalin website to book your spot!
Crocodile Cage Diving
While swimming with sharks in the deep blue sea is all the rage nowadays, very seldom do you hear of crocodile cage diving. And rightfully so, these four-metre long Nile Crocodiles are incredibly powerful, man-eating 'super' predators.
If you've got nerves of steel and have an extreme spirit of adventure, we suggest you take to the waters with five feisty crocs in Oudtshoorn.
Similar to shark cage diving, divers will be placed in metal cages that are specifically designed to withstand the strength of the crocodile, as they repeatedly bash into the metal bars, curiously sizing you up and sniffing you out. Yes, they might consider you to be a bite-sized treat, but you're in no danger while enclosed in your metal mesh. So, enjoy the adrenaline-pumping experience and take a keepsake home with you – an underwater photograph of you surrounded by the crocodiles.
Head out to Oudtshoorn for this adventure of a lifetime, contact the Cango Wildlife Ranch via email on reservations@cango.co.za.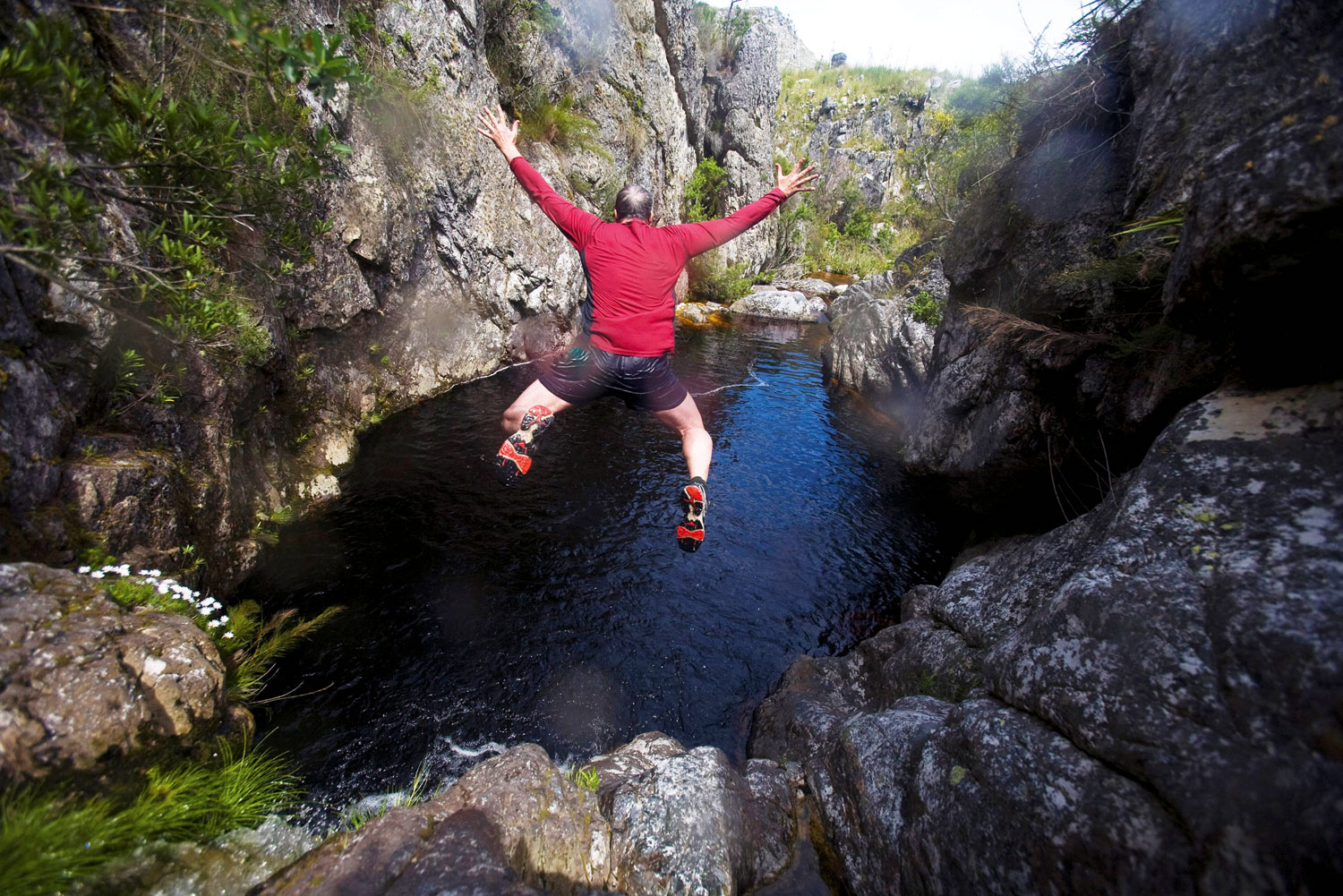 Hiking is a popular weekend past time for Cape Tonians. There is a selection of routes to choose from, varying in levels of difficulty, and caters to both the seasoned hiker and veritably unfit.
If you're looking for the kingpin of hiking adventures, then Suicide Gorge – so called to ward off the physically unfit and height conscious – is just for you. Offering an eight-hour 'wet' hike, daredevils and seasoned hikers will enjoy a mixed blend of walking, swimming and hiking. Veritable highlights include cliff jumping from dizzying heights – the highest jump recorded at 20-metres, leaping down eight-metre waterfalls and submerging yourself in icy-cold waters.
Please be advised that this hiking adventure is no leisurely meander, be sure you are physically able and a little wild at heart.
There's nothing quite like sliding down massive sand dunes at warp speeds. If you're a skater, like to surf or looking for a new experience, you can't go wrong with sand boarding at the expansive Atlantis Dune fields.
The sport of sand boarding is similar to snowboarding – apart from the lack of snow and winter clothing to boot. Strap a board to your feet, hone your skills with a few lessons from veritable experts and whizz your way down the dunes.
The only drawback of the adventure is that there are no lifts to take you back to the top once you've reached the bottom of the dunes. Be prepared for some strenuous walks or bring a friend with a bakkie or Land Rover willing play chauffeur.
If whizzing down a sand dune sounds like an exciting experience to you, make your booking with Side Winder Adventures.
Standing tall at a height of 1085 metres, abseiling down Table Mountain is an adventure of its own accord.
Consider the world's highest premier abseiling route, participants will descend down the slopes, rocky crags and cliffs while being surround by a 360-degree view from dizzying heights.
While a thrilling adventure for abseilers, safety is of paramount importance too. A qualified instructor will give you a safety demonstration prior to the abseil, and provide you with state-of-the-art equipment to ensure a seamless descent.
Make your descent down Table Mountain with Abseil Africa.
Horseback Safari at the Kalahari
Galloping along the coastline perched atop a white mare is a bit of a tired scenario. If you're a horse-lover looking for a bit of excitement, we suggest you try out a 'horseback safari' – a unique adventure combining the thrill of horseback riding with game spotting.
Going on 'safari' is an exciting way to view a wide variety of wild animals; however, due to the roar of your spluttering vehicle, you more often than not scare away the game. The horseback safari immerses you into the Kalahari landscape – where you're not viewed as a threat. Ride in close proximity to herds of Hartebeest, Kudu and Zebra, while enjoying the views of the expansive desert.
As you'll be accompanied by professional trainers, sate any concerns you may have about horses whinnying away from a fearsome – they are well-trained and adapted to these situations.
Gallop through the desert terrain with Tswalu Kalahari.
Paragliding Over Lion's Head or Signal Hill
Looking to take to the skies? While ski diving is a popular extreme sport, we suggest you try the equally thrilling paragliding.
Beginners to the experience will embark on an 'Introductory Tandem Flight', a route which will vary in duration depending on Cape Town's volatile weather and wind conditions.
While a fun extreme adventure, not for the faint-heated, safety is important too. Flyers will be strapped to highly experienced instructors, men and women who ensure that you get back to land in one piece.
Take off at Lion's Head or Signal Hill with Cape Town Tandem Paragliding.