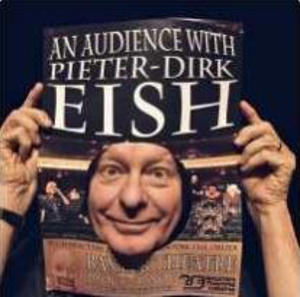 Every year around mid-winter, the rowdy student town of Grahamstown in the Eastern Cape takes on a decidedly literary air. The occasion is the annual Grahamstown Festival (the full name is the Grahamstown National Arts Festival), a showcase of South African and international performance in all its incarnations.
Previous years has seen the little town transformed from its drowsy varsity-holiday stupor into a melting pot of excited theatre lovers and a gathering point for South Africa's established literary greats as well as aspirant newbies. Notorious drinking holes such as the medieval-styled Long Table dust off their furniture and open their doors over the festival period allowing a heady mix of creative spirits and their hangers' on to drink spirits and dance on the stage cum dance floor cum bar. Alternatively they sit at a candelabra-bedecked long table eating lasagne and making conversation with their neighbours.
There is no doubt that the star of the event is the theatre and an extensive programme is sure to blow 2013 festival goers away just as it has in previous years. If this year is going to be your inaugural fest, you might need some guidance as the sheer volume of performances can be overwhelming.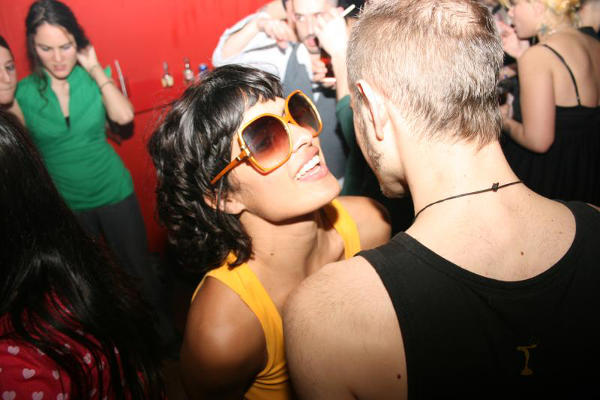 Navigating the Festival Programme
Throughout the festival two parallel programmes run; the Main and Arena programmes, which generally present higher- profile, mainstream performances and the Fringe programme which presents smaller, alternative productions.
Within the fringe and main programmes, productions are divided into various genres:
Main & Arena Programme: dance, theatre, student theatre, performance art, music, jazz, exhibition, think!fest (which is a series of panel discussions and debates), film and public art.
Fringe: dance, physical theatre, comedy, family theatre, drama, performance art, music theatre/ cabaret, classical/recital music, contemporary music, film, visual art and spirit fest.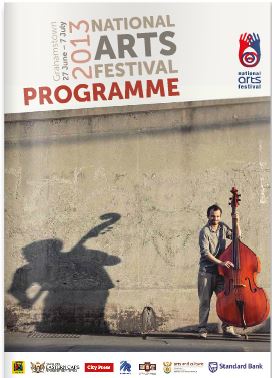 How on to decide what to see
With so much going on, a festival like this one just breeds FOMO (fear of missing out). The only way to deal with this is to accept early on that you are probably not going to see everything you want to see and still have eating, sleeping and breathing time.
A popular approach with a proven success rate is to peruse the programme online and make a note of the performances, exhibitions, films and speakers which appeal to you. Differentiate between your 'must-see' list and your 'sounds kinda interesting' list. If your 'must see' list features anything by a well-established artist or much-discussed new-comer, book tickets in advance. For the rest, hit the fest with an open mind and your ears to the ground and listen to what other festival-goers are recommending and why. Then, with a mixture of reckless abandon and considered calculation, follow their lead.
Some of our picks for the Graham's Town National Arts Festival 2013
An Audience with Pieter-Dirk Eish: A long time player in the realm of activism and political satire, Pieter-Dirk Uys (and his alter ego Evita Bezuidenhout) has been making fun of the South African government since before the fall of Apartheid.
For this interactive performance, the comedienne appears on stage with 15 boxes, each representing a character or story (or both) from the past 38 years. A selected audience member chooses a box and depending on the surprise story in the box, the audience will be regaled with a comedic expose or dramatic recounting of a historical event.
Hinterland: This play portrays the imagined meeting between Cecil John Rhodes (Christian, racist and some say closet homosexual) and Sol Plaaitjie (one of the ANC founders and influential African thought-leader). In it, Rhodes arrives in Kimberley, South Africa and is greeted by his new secretary, Sol. Surprisingly, they strike up a friendship which later falls apart as political rifts in a changing South Africa lead to a blow up between the two men.
Woza Albert (main programme): In this South African classic, 2 ordinary characters off the street are portrayed in a tongue-in-cheek look at the ridiculous ways of apartheid.  This is done through imagining what might transcribe should Jesus Christ have visited South Africa during the Apartheid days.
Journey (Student theatre): Journey is a dance performance which provided an experimental platform for 4 professional choreographers to work with dance students from the Oakfields College Faculty of Dance and Musical Theatre. The dances were designed through a skills-sharing process.
Bain Brisé (performance art): This sounds totally wacky but worth a watch. Yann Marusich immerses himself in a bathtub of glass shards and over the course of 90 minutes, emerges without so much as a scrape. It's said that the element of danger is gripping and the glistening reflections of the glass in the lights draws you in.
If you are going to the Grahamstown National Arts Festival this year, hopefully this will help! We can't wait to hear about your top festival picks! The Festival happens from the 27 June to the 7 July 2013.
Don't forget to like our Facebook page and follow us on twitter @SleepingOUT_SA  if you found this useful. 🙂
Alternatively, peruse Sleeping-OUT to find accommodation in Grahamstown.