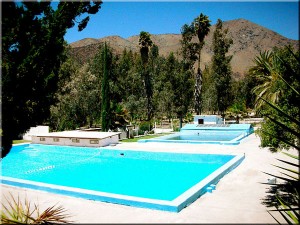 Hot springs are delightful and relaxing examples of geography in action. Generally where hot springs are concerned, warm water bubbles up from the earth's core, where it has been heated by the geothermic heat created when rocks in the earth's crust are compressed. Generally the water rising up in these springs is above body temperature, although exactly how warm it is varies.

Many people claim health benefits from hot springs, thanks to their often mineral-rich constituency. However, while the health benefits may be debatable, there is no doubt that immersing yourself in a hot spring is a fun, relaxing, out-of-the-ordinary experience. Here's where to find some of South Africa's hot springs so you can experience it for yourself.

Bela Bela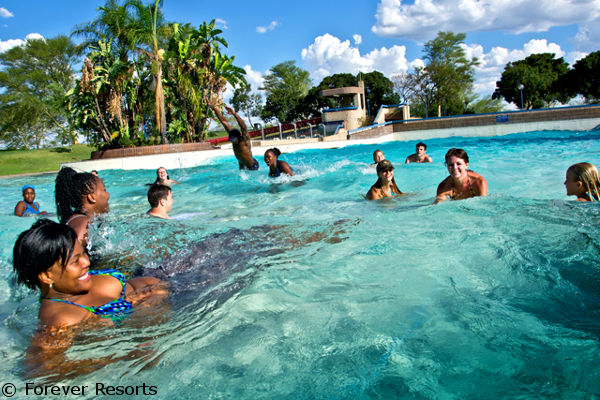 The name Bela Bela was given to the area by the Tswana people who discovered the spring there, and it means 'Boiling Boiling'. The town is situated in Limpopo at the foot of the Waterberg Mountains, between Pretoria and Polokwane. Apart from the limestone mineral-infused hot springs, the town is also set amidst numerous game reserves and there is hiking and river rafting galore.
Cost: R150 per adult, R120 per child/pensioner (Feb-Apr & Sept-Nov), R180 per adult, R150 per child/pensioner (Dec-Jan & Easter), R80 (May-Aug). The Forever Resort Bela Bela is open to day visitors between 7h00-17h00.***
Browse Bela Bela accommodation

Montagu

This picturesque little town just 2 hours from Cape Town is known as the gateway to the Klein Karoo. The main street is lined with historical buildings and there is a farmers' market every Saturday. Montagu also happens to lie on a recognised wine route and there are gorgeous rock formations surrounding it (rock climbing is also big here). Of course there are the hot springs too, which you can sink into to soothe your body after exploring the area on foot.
Cost: R60 pp (school holidays), R100 pp (Easter weekend), R50 pp (weekends), R40 (week days)
The Avalon Springs Resort is open to day visitors between 08h00 and 22h00
Augrabies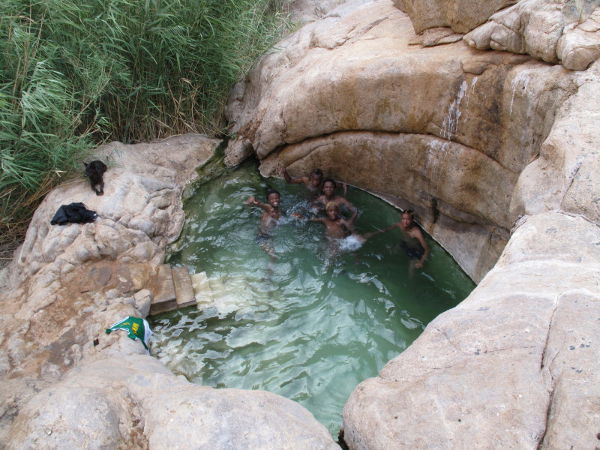 As if the Augrabies Falls weren't spectacular enough, this stark desert landscape in the north of South Africa is also home to the Riemvasmaak hot springs. Apart from the novelty of dipping in a hot spring, you will also be taken with the setting – the hot springs feel very isolated and are surrounded by granite cliffs. The pools were formed by volcanic eruptions centuries ago but the water continues to be heated by activity deep under ground.
Browse Augrabies accommodation

Badplaas

The small town of Badplaas is situated in eastern Mpumalanga close to the border with Swaziland. It lies in the foothills of the Dhlumudhlumu Mountains, which provide a striking back drop. Things to do in Badplaas include soaking in the sulphur springs, hiking, and visiting a game reserve. A definite plus is that it's only 3 hours from Johannesburg.
Cost: R150 per adult, R110 per child, R50 per toddler. The Forever Resort is open to day visitors between 07h00 and 17h00.
Other Hot Spring options
***Booking is generally required for day trips to the hot springs around South Africa.