So the rainy season has kicked off in spectacular fashion in Cape Town, and as anyone who has ever experienced a Cape Town winter knows, the combination of wind and rain makes for some challenging situations.
Here is some advice on how to deal with that special Cape Town winter weather..
Yes, this could be an attempt at taking a stroll on Camps Bay any time between June and September
You may find it is difficult to even open your umbrella with the seemingly gale force winds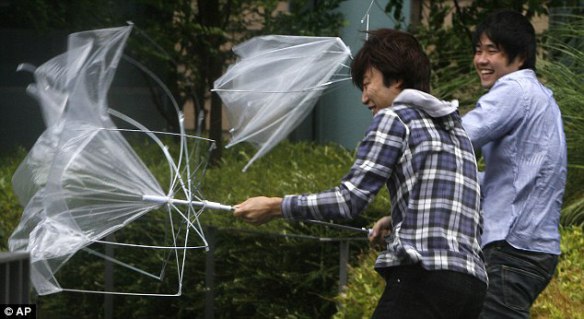 And when you do, it hardly functions as an umbrella anyway
Does this look like a walk along the Sea Point promenade in winter?
You could just give up on the idea of an umbrella altogether and improvise?
Feel free to use whatever is on hand..
Or just take a 'leaf' out of these kid's book
And if all else fails, remember, life is not about waiting for the storms to pass, it's about learning to dance in the rain!