Mpumalanga – 'Place where the sun rises', as it's translated from Zulu, Swazi, Xhosa and Ndebele – is an unbelievably diverse province in the east of South Africa. Divided along its north/south axis by the Drakensberg Escarpment, the western half is characterised by high-altitude grassland known as the Highveld, while the eastern half is low altitude bushveld known as the Lowveld.

When put together, these areas constitute one of the most geographically diverse regions in South Africa (and South Africa is a big country!). The result is places of impressive beauty and experiences not to be missed out on…
Blyde River Canyon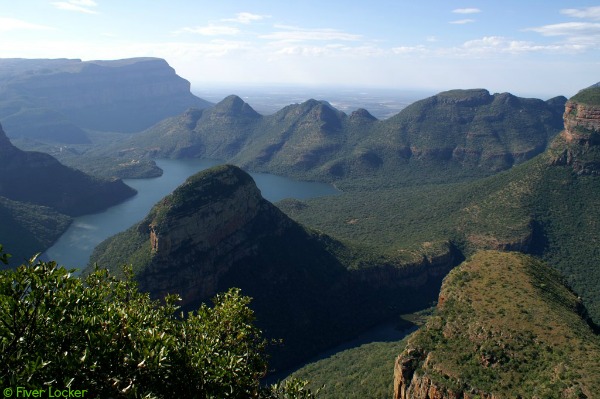 The Blyde River Canyon is to be found in Eastern Mpumalanga and is in the same league size-wise as some of the biggest canyons in the world, often being touted as the 3rd largest 'green' canyon in the world thanks to its lush subtropical vegetation.

It is an incredible sight in and of itself but its flora and fauna is appealing too. Rare and endangered birds like Cape vulture and the black eagle are found there, as well as every species of primate found in South Africa.
Cosmos Country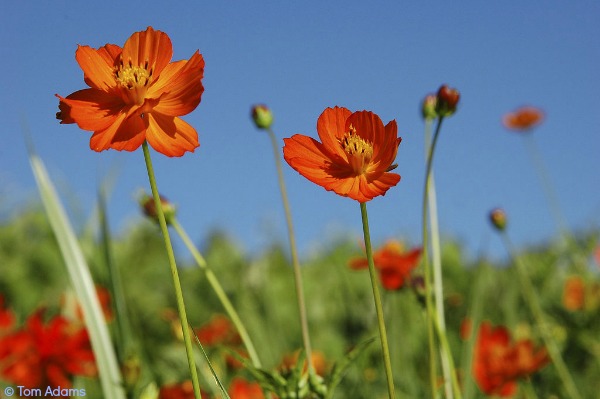 As someone pointed out, when people think of wild flowers, the West Coast and Namaqualand come to mind, but south western Mpumalanga has its own flower display to boast of. Come late summer and the grasslands of the Highveld are carpeted with small cosmos flowers creating quite an impression.
Trout Fishing in Dullstroom

Dullstroom is situated in the north west of Mpumalanga and can be reached from Johannesburg in about 4 hours. It lies at a high altitude (one of the factors contributing to its reputation as one of the coldest towns in South Africa) which gives it a delightfully isolated feel, which goes well with its bucolic nature.

While the scenery here is gorgeous, it is most well-known for trout fishing, thanks to the numerous water sources in the area.
Sudwala Caves

A well-established and hugely popular tourist attraction, the Sudwala Caves represent some of the oldest rocks in the world! Some of the calcium structures within the cave have been dated as far back as 200 million years, while fossils within the cave are thought to be around 2000 million years old.

The caves also have cultural importance in more recent history as numerous battle and other events have occurred there.
Bird Watching in Wakkerstroom
Wakkerstroom is a small town on the Mpumalanga/KwaZulu Natal border. It is a conservation and heritage site surrounded by wetlands, gorges, grasslands and mountainous peaks with a friendly attitude geared to tourism. Over the years the town and its surrounding areas have become renowned as a bird watcher's paradise, thanks to the myriad species found there.

Of South Africa's 30 endemic species, 20 are found in the area. Rare and endangered birds like Crowned Eagle, Cape Vulture and White Winged Fluff Tail also attract birders from far and wide.
Big 5 Game Viewing

One cannot mention Mpumalanga without bringing up the topic of the Big 5. The lowveld region of Mpumalanga is home to numerous Big 5 game reserves, with Kruger being the most well-known. There are also plenty of private luxury lodges and reserves in the area.
Pilgrim's Rest

The town of Pilgrim's Rest is a favourite stop on a tour of Mpumalanga, thanks to its olde world charm and the glimpse into history it gives visitors. The town is preserved in the same state that it was built in the late 1800's, thanks to a dedicated group of historians, architects and special interest groups. The entire town is a declared national monument.
Pancakes in Graskop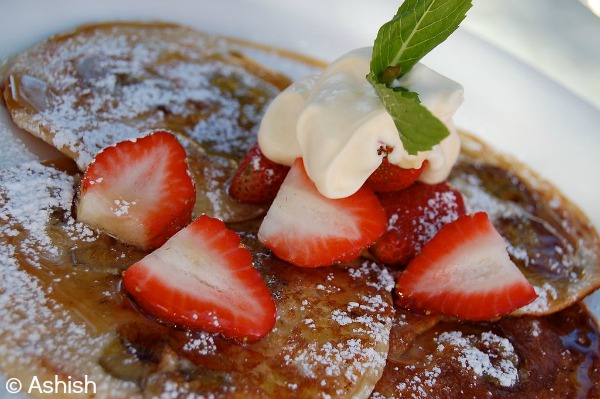 Graskop is one of the main towns on Mpumalanga's aptly named Panorama Route – a self-drive tourist route which takes in some of the province's most stunning sights. After having your mind blown by the incredible scenery, stop off here for a snack of their famous pancakes!