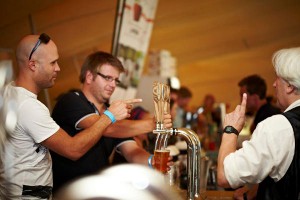 The annual Knysna Oyster Festival is about far more than mollusks. This year Pezula Golf Estate is hosting a new sideline to the main event, The Knysna Craft Beer Project. In celebration, The Knysna Craft Beer Project, in conjunction with Dining-OUT and Sleeping-OUT are giving away 5 double tickets to 5 lucky beer drinkers.
What you need to do to win:
Tell us in the comments below what you looking forward to about this year's Oyster Festival.
The Knysna Craft Beer Project, which is happening from the 4th till 6th July, 12pm to 10pm, is The Craft Beer Project's new exciting venture. Working closely with The Pick 'n Pay Knysna Oyster Festival, The Knysna Craft Beer Project will present the very best craft beer and ciders by brewers for all festival and craft beer enthusiasts to enjoy.
18 taps of local and national brewers' beers and ciders will be available for beer lovers to taste, drink and enjoy. Along with great beer, a range of delicious slow foods will be available to complement each beer and cider.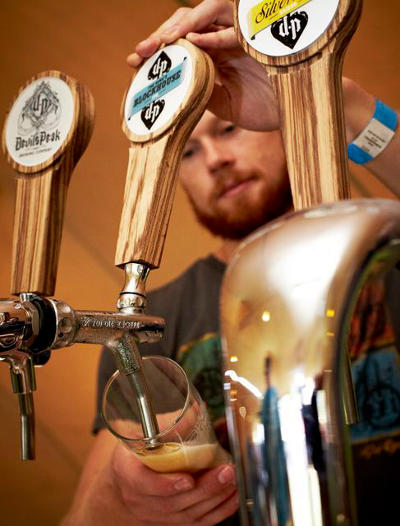 Pezula Golf Estate provides the idyllic setting for beer lovers to sip and savour craft beers whilst listening to easy-on-the-ear live music in the warmth of the golf club. The festival will maintain an intimate and friendly atmosphere that will allow interaction with The Craft Beer Project team about the brewing process and tasting regimes of brands on offer. Some brewers to look out for are Boston Breweries, Belgian Beer Company, Shongweni Brewery and Everson's Cider – a dazzling line-up of stellar craft beers!
The Craft Beer Project looks forward to yet again uniting the craft beer family leading the craft beer Revolution in South Africa. "We are all about drinking, enjoying and educating people about great beer."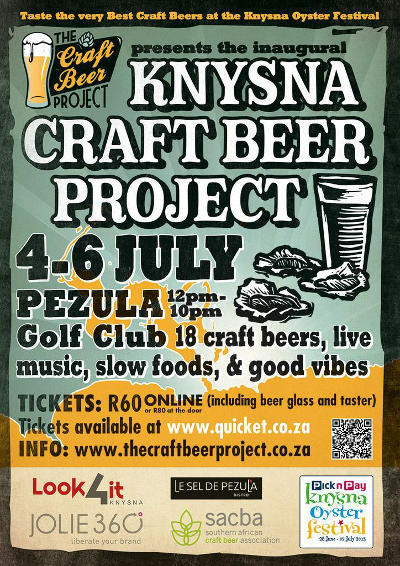 For those who don't score tickets in our competition, they are available for purchase online at www.Quicket.co.za for R60 or R80 at the door, both of which include a glass and taster.
If you haven't booked accommodation for the Knysna Oyster Festival yet, Sleeping-OUT has a number of listings to suit your needs. However, time is running out!
Browse Knysna accommodation now.
More related quick links:
Knysna Apartments / Flats
Knysna Bed & Breakfasts
Knysna Guest Houses
Knysna Homes & Villas
Knysna Hotels