Gauteng may be synonymous with tall buildings, people in suits and packed motorways, but it has a greener side too
. While Gauteng's reputation as the commercial and business capital of South Africa is definitely earned, that is not the beginning and the end of the story. In fact, Gauteng has a number of easily accessible nature reserves showcasing the best fauna and flora of the region and offering outdoor enthusiasts a respite from bustling city life. Here is the low down on 3 of our best
small nature reserves in Gauteng
. What they have in common is spectacular scenery and proximity to Joburg and Pretoria.
Klipriviersberg Nature Reserve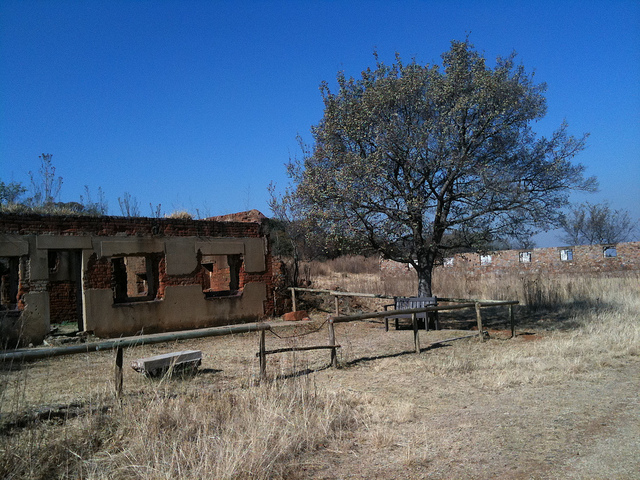 This reserve is located 11km from the centre of Johannesburg. It is home to 600 plant species, 150 bird species as well as herbivores such as zebra, wildebeest and duiker. In addition to the wonder of nature, Klipriviersberg is a significant archaeological zone with evidence of 19 iron-age settlements and 90 sites suggesting a large pastoral settlement, most likely home to the BaTswana people.
Within the reserve there are 6 hiking trails, and with a total area of 650 hectares, you really do feel like you've 'gotten away from it all'. Hiking through veld and over koppies (small hills) only to come across a herd of zebra or blesbok on the other side does wonders for the soul and stumbling across evidence of previous civilisations gets the imagination going. This is a great place to escape if your 'city-break' is taking it out of you.
Suikerbosrand Nature Reserve


This reserve, with an area of over 10 000 hectares is the largest on this small list. Perhaps because of its size it offers visitors an impressive diversity of landscapes taking visitors over open plains, past craggy rock formations and through woody kloofs. Approximately 200 bird species will keep twitchers happy while a variety of buck contributing to the background hum adds to the sense of calm. On a hike, mountain bike trail or picnic it's possible to come across blue wildebeest, red hartebeest, blesbok and duiker among others. Throw brown hyena into the mix and it's more than enough variety to satisfy a keen game-watcher.
Suikerbosrand Nature Reserve lies beneath the Suikerbosrand Mountains, close to Heidleberg. It can be reached from Joburg and Pretoria within an hour, making it suitable for both day trips and longer stays in the cabins.
Groenkloof Nature Reserve


The Groenkloof reserve is just 5 kilometres to the South of Pretoria, located in the Fountains Valley area. It is home to game such as giraffe, red hartebeest, duiker, jackal and even ostrich. In addition to a network of hiking paths, there are also mountain bike trails and for those less inclined to travel under their own steam, 4×4 routes.
If you are staying at accommodation in Gauteng, and find yourself needing a quick breather, take some time out of your holiday schedule (or work schedule if you happen to be local) to check out these small reserves. Having dipped your toes into the world of Gauteng reserves, you may even want to do some more exploring of the regions protected areas.
Whether visiting for work or pleasure, Sleeping-OUT's online accommodation directory has a wide variety of accommodation in Gauteng and our safe and easy booking system makes your life easier. Browse accommodation in Gauteng now.
Photo credits: #1 ©Genet/wikicommons #2 ©Sama/wikicommons #3 ©Rob Colonna #4 ©Ryan Kilpatrick