2014 was an extremely successful year for tourism – with both local holidaymakers and international tourists exploring different areas around South Africa. We had a look at which areas proved to be most popular with tourists in 2014, and here they are!
Can you guess which place was number 1?
Hermanus is no longer the quaint village it once was, but the character and atmosphere of this vibrant town make it an exceptionally popular location for locals and international tourists. Special Hermanus attractions include the world's only Whale Crier and the annual Whale Festival.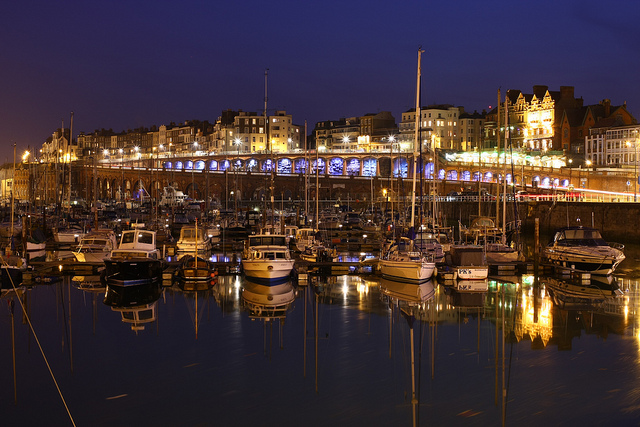 Ramsgate can be described as the epitome of a seaside holiday town. It is located on the South Coast of KwaZulu Natal, known as the Hibiscus Coast. The town's quirky population is made up largely of artists and other types of creatives. The 6 KM Ramsgate Marine Ramble is popular, for those who love water sports in particular.
Clarens, with its breath taking scenery, is often referred to as "The Jewel of the Free State" so it's no wondering it attracted so many visitors in 2014. Clarens is a well-known draw for artists and photographers who wish to capture its beauty, especially in autumn when the leaves turn a golden crisp colour. With art galleries, a historical museum, fishing, hiking, abseiling and water rafting on offer, there is no shortage of things to do.
The Bluff is a long, rounded ridge of sand dunes on the southern side of Durban. It is popular with beach-loving tourists as it is home to two of Durban's most iconic beaches – Anstey's and Brighton Beach. Even better, the sea in the Bluff is unusually tepid thanks to the warm Mozambican current. Outside of the beach, visitors can tour the old whaling station and there are some prime golfing spots.
Margate is an ideal summer holiday destination, with its Blue Flag beaches, warm ocean temperatures and a fascinating underwater-world. Water sports enthusiasts can indulge their thrill-seeking with water-skiing and boating. During the holiday season Margate's nightlife comes alive with the influx of students and holiday-makers .
Langebaan is unusual in that there is a ban on all industry in the town. This means that it is a perfect relaxing city escape, with nothing to do but enjoy nature and peace and quiet. The saltwater lagoon is a haven for birds and thus, a prime bird-watching spot. The protected nature of the lagoon makes it popular for kayaking, kite-surfing, fishing and water sports.
Hot springs are the overarching draw to Bela Bela, where people flock to benefit from relaxing in the limestone mineral infused water of the geothermic hot springs around which the town was built. The area is also an excellent base for exploring the surrounding natural spaces, hiking and experiencing South African wildlife, while still being in close proximity to Johannesburg. 
The subtropical climate, gorgeous beaches, restaurants, nightlife and gripping landscapes make Umhlanga Rocks a perfect holiday spot for many. Its proximity to the city, and the overwhelmingly popular mall Gateway Shopping mall  are other major draw cards. The unique iconic promenade is perfect for taking an evening or early morning stroll.
Hartbeespoort, home to the popular Hartbeespoort Dam, at the foot of the magnificent Magaliesberg mountain range is a popular getaway spot for Gautengers looking to get out of the city for a weekend. The rolling foothills and scenery make it perfect for outdoor activities such as hiking or taking a leisurely meander along the arts and crafts route.
The popular coastal town of Knysna was 2014's most popular location! With a forest, lagoon and proximity to the ocean, what more could a holiday maker ask for? Many visitors flock to Knysna due to its popular annual event calendar – The Oyster Festival being the most popular. Things to do in Knsyna include hiking, cycling and horse riding. The lagoon and beach areas provide a perfect space for water sports or entertainment. It is also a popular whale watching spot.