If you're one of the few Cape Tonians who hasn't yet escaped to the Stanford countryside for a retreat, then you've certainly missed out.  This quaint town considered the 'gem of the Overberg', is the go-to weekend getaway for urbanites looking to get away from their frenetic city living.
From beautifully-preserved Victorian cottages lining the streets to off-the-beaten-track footpaths and scenic views of mountains, rivers and valleys – Stanford boasts it all. While a visit here encourages one to explore and wander, it is also a community-driven town known for its local produce, fine wines and quality dining experiences.
If you're planning a trip to Stanford, take a look at this comprehensive itinerary of where you should eat, stay and the myriad of activities to take part in.
What to do:
Spend a lazy morning at the Saturday Market
For a Stanford local, the start of a typical weekend begins with hustle and bustle of the morning market. Each Saturday, vendors set up shop in the town's courtyard to sell a miscellany of knicknackery and fresh produce.
The market stocks a little something for everyone – from freshly baked goods, jams and preserves to an assortment of indigenous plants.
Once you're done with your market perusal, take a look inside the vintage and antique stores found nearby. Those who have a penchant for old, fine wares will be enthralled by the collection of previously owned books and furniture, silverware and a treasure trove of collectables.
Take a visit to Klein River
Home to some of the most exceptional, award-winning Gruyeres, the secret behind Klein River's flavoursome, aromatic cheeses is their use of age-old artisanal methods and processes.
Visitors can nibble on samples or learn the intricate details of cheese-making at 'The Cheese Shop'.
If you've got kids who don't yet have an acquired taste for smelly cheeses, opt for a family picnic under the shades of a tree with views of the majestic Klein River. Pre-packed gourmet baskets or a 'pick and choose selection' can be purchased at the 'New Picnic Shed'. While you relax on the lawns, your kids will be entertained for hours at the designated play zone.
Cruises up the Klein River
A boat cruise on the mighty Klein River is characterised by the sights of birds soaring in the sky and tranquil views of Stanford and surrounds.
Set off before sunset and you'll see Klein River Mountain range magically change colour – from tones of warm yellows and orange to vivid hues of lilacs and blues.
The upstream cruise is a haven for twitchers with its 127 record species, so bring along your bird book to identify them as they swoop on past.  If you look down into the river, you'll be able to spot varieties of salt and fresh water fish darting around. Individuals on the prowl for lucky finds might catch a rare glimpse of the reclusive otter.
Sample the local brew at Birkenhead Brewery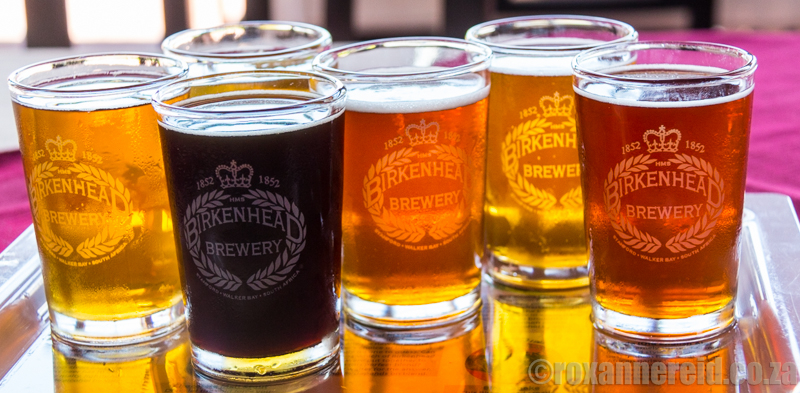 If you like nothing more than a few cold ones to ease you into a relaxed frame of mind, a visit to the Birkenhead Brewery will give you a refreshing taste of the local brew.
Located on one of Stanford's most prestigious estates, one can sample quality craft beer at this small-but-growing micro brewery. Brands on offer include 'Premium Lager', 'Pride' (old English bitter), 'Honey Blonde Ale', 'Chocolate Malt Stout' and the 'Birkenhead Pilsner'.
Take a meander around Stanford's Wandelpad
'Wandelpad', meaning 'walking path' was initiated in 1993. It was a vision of the Stanford Conservation Trust to preserve the town's rich natural heritage and thus 'Wandelpad' came into being.
Those who visit Wandelpad will be immersed in a peace-inducing environment, where the calls of fish eagles and the soft cries of blue cranes can be heard from afar. For the meanderer looking to explore, there are several picturesque trails that one can embark on.
Stanford Wine Route
While visiting Stanford, it would be a travesty to not set aside a day for wine tasting.
Stanford's cold temperatures result in the creation of uniquely blended wines. These varietals burst with fruity flavours and what's more, have a lower alcohol content.
Upon your explorations of the Stanford Wine Route, you'll have the opportunity to taste the finest varietals on offer at prestigious wineries.
Estates to be on the lookout for include the multi-award winning Springfontein Wine Estate, Sir Roberts Stanford Estate(the oldest wine producers in the region) and Walker Bay Winery.
Places to dine:
Nestled on the sprawling lawns of the prestigious Birkenhead Estate, Birkenhead Gallery offers home-style cooking to its patrons, food that is both freshly made and when possible, locally sourced.
With their motto being 'local is lekker', diners can expect a wide range of dishes that are South African inspired. The meals are all-inclusive, from vegetarian-friendly to cuisine that sate the pallets of meat-eaters and seafood lovers alike.
If you're looking for wonderful breakfast and lunches in a tranquil setting, then The Tasting Room located at Stanford Hills Estate is the ideal venue for you.
Situated in a renovated farm cottage, diners can enjoy views overlooking the dam and the surrounding Stanford Valleys.
With the kitchen using only organic and free-range products, each dish that is prepared is fresh, tasty and full of nutrients. Diners can have a look at the chalkboard menu which offers up specials that change daily.
Don Gelato Ice Cream and Coffee
If you happen to be in Stanford on a particularly hot day, treat yourself to the town famous Don Gelato ice cream.
What makes this cold delight different from your store-bought ice cream is that it is authentic, Italian gelato. Using age-old recipes, the soft serve on offer here is homemade, flavoursome and free on any artificial flavourants.
Where to stay:
Luxury and comfort are what you can expect during a stay te award-winning Blue Gum Country Lodge.
Enjoy a home-away-from-home feel about the place as you relax on the outside terrace(surrounded by lush vegetation) or curl up on the inviting sofas with a good book.
Each of the twelve rooms is designed in an African-colonial style and comes with open fireplaces and all the facilities that you might need. While all the rooms pertain to a high quality, some are more geared toward loved up couples for some romance, while others are more family-orientated.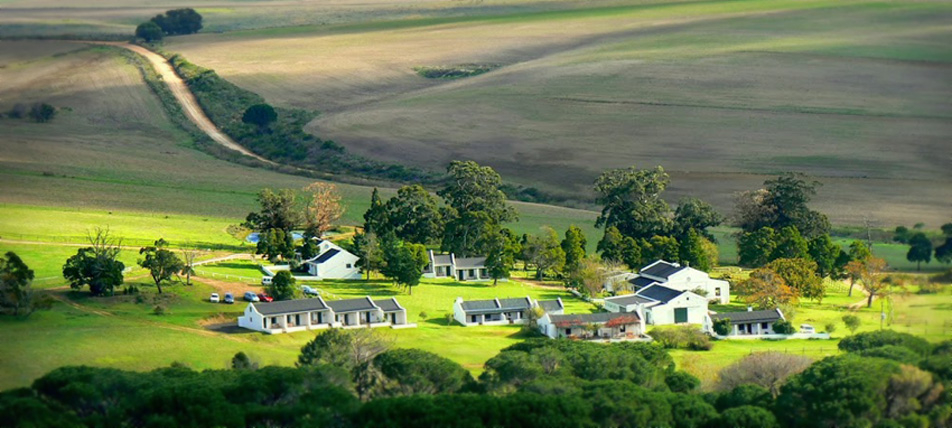 Stanford Valley Guest Farm is nestled in the picturesque valley of Klein River. Guests here will enjoy a safe and peaceful haven, where refreshing swims in the dam or hikes around the farm can be enjoyed.
The accommodation available at Stanford Valley Guest Farm caters to families on a budget as well as individuals who are looking for something a little bit more lavish. At present, there are seven self-catering cottages and ten large en-suite rooms.
The establishment's pride and joy is that of the grand Manor House – comprising of  an assortment of luxury suites. Guests can sit on their private patios that overlook a breath-taking, secluded gardens.