Tired of hearing "I'm bored" and "there's nothing to do"? Or are you feeling guilty seeing  your kids spending their holidays in front of the TV or computer every day? Well, the school holidays are not over just yet and there is still time to save the day. Here are a few ideas for cool things to do before the kids go back to school – whether you are just at home or visiting another city.
If you're in Johannesburg:
How about giving yourself a good parenting noddy badge by taking your kids somewhere both educational and entertaining this holiday? Take a drive up to the Planetarium at Wits University. There are different shows for different age groups and interest areas and there are experts on site to answer any questions you may have. If you suspect your child may be a budding astrologist, you can buy a telescope to take home and get them started with!


The Johannesburg zoo is always a fun outing, and the Joburg zoo is particularly impressive with it's more than 320 animal species. See if you can glimpse all of these Top 5 record holders:
1. A Capybara – the largest rodent
2. A Giraffe – the tallest mammal
3. A Fennec Fox – the smallest Canid
4. An Andean Condor – the largest predatory bird
5. A  Cheetah – the fastest land mammal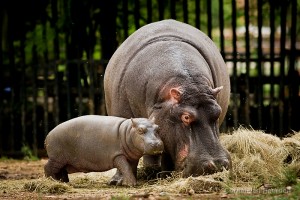 For something a bit more active – and mentally challenging – you could go down to Honeydew-A-Maize-ing Mazes. This is a bit of hidden gem as it has been around for decades but is little known. The main attractions are the 'Elemental Maze' and the 'Maize Maze', but the Elemental maze is the only one that is open in winter. They're open from 10:00 – 17:00 daily.
The Cradle of Humankind is a World Heritage Site and is the world's richest hominin site, home to around 40% of the world's human ancestor fossils! It's a great all-day outing for the family as there is much to see and do as you explore the Sterkfontien Caves (home to some of the most significant palaeoanthropological finds ever made), tour the award-winning Maropeng Visitor Centre, visit the numerous nurseries and picnic in the beautiful surroundings.
If you're in Pretoria:
Have a rose-tinted glasses kind of day out at  Ludwig's Rose Farm in Pretoria North. Ludwigs has grown from humble beginnings in 1971 to become the strongest rose brand in South Africa. Aside from discovering and appreciating the colours and beauty of hundreds of types of roses, you can also do some birding (see how many species of bird you can spot!) have lunch at the restaurant nestled amidst the roses and buy rose themed goodies at the Rose Boutique. There is also a large outside kids play area.
For something a bit more action packed, get your skates on and head over to the very first eco-friendly ice rink in Africa, The Grove Mall Ice Rink in Faeire Glen. If you're like me, you probably didn't know that an ice rink could be eco-friendly or not, but the Grove Mall Ice Rink uses an Ammonia and CO2 system instead of the Ammonia and Glycol systems which have traditionally been the norm. Using CO2 instead, there is a major reduction in energy needed to produce the same amount of cooling compared to the traditional systems. CO2 is also nontoxic (Glycol isn't). Heat Reclaim systems have also been installed to harvest waist heat and is used in applications like under floor heating, dehumidification and to provide all our hot water requirements in the rink. So go have fun while knowing that you are improving your carbon footprint.
If you're in Durban:
Nestled in the Valley of 1000 Hills, just half an hour outside of Durban, PheZulu Safari Park is an ideal place to take kids who are fascinated with all things creepy and crawly. It houses a menagerie of crocodiles (including Ramses, a 102 year old croc) and giant snakes. The park is set in beautiful surroundings and you can end your reptilian day off with a bite to eat at the Boma restaurant or a Zulu cultural experience.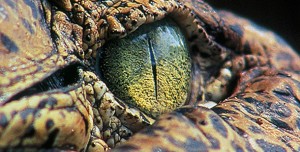 Just nearby, on the other side of the Valley of 1000 Hills, you can take your kids on a fascinating look back in time with a trip aboard a Vintage Train on the Umgeni railway. Umgeni is one of the country's oldest railway lines. The train journey is from Kloof Station to Inchanga Station and back, and it makes it's run on the last Sunday of every month. At Inchanga Station, you'll find a craft market and a picnic area and the kids can enjoy pony rides.
If you're in Cape Town:
Find out if you have the next Bill Nye or Dexter in your midst by taking your kids out to the Cape Town Science Centre in Observatory.There, Kids can participate in conducting weird and wonderful experiments, explore the interactive discovery land and attend workshops and exhibitions. All in the name of science! The Centre is open 9:00- 16:30 daily.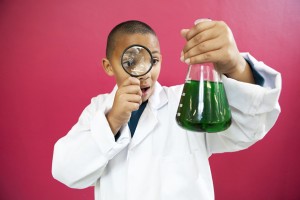 Take advantage of the bizarrely clear-skied winter days we've been having by spending a serene morning or afternoon at the Cape Town Company Gardens. It's an oasis of calm in the bustling city centre, complete with water features, historical monuments and – most importantly – squirrels! The park is teeming with hungry squirrels looking to be fed, and if you're lucky you may even spot the famous albino squirrel said to live there. The Gardens are open for 07:00-18:00 in winter and best of all, entrance is free.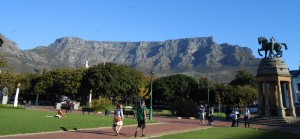 You could also get out of Cape Town for a day and take a little road trip on the N1 to Butterfly World in Klapmuts. Butterfly world is a tropical garden contained in a 1000 m2 green house which is home to thousands upon thousands of free flying exotic butterflies. 300 butterfly pupae are imported every, week all year round from countries such as Costa Rica, Philippines, Malaysia and China. Butterfly world is also home to various kinds of reptiles, tarantulas, birds, marmoset monkeys and meerkats.
You're welcome!