While food markets are currently all the rage in the Cape, it's that time of year where we start to hum Christmas carols, dream of mince pies and plan how we are going to spend our Christmas holidays. If shopping malls aren't your favourite place (we don't love them either!), then buying your loved ones' pressies at Christmas markets is the way to go. Here are our favourite 5 Christmas Markets in the Cape.
When: 2 – 6 November from 9am to 5pm. There is late night trading on Friday.
Where: SARDA, Brommersvlei Road, Constantia
Why you should visit: The Constantia Gift Fair is hosted at the South African Riding School for the Disabled and the entrance fee of just R30 per adult goes towards fundraising for this charity. SARDA delivers services to 200 disabled horse riders from 15 special needs schools in Cape Town per week and has 4 branches in South Africa. The market consists of a selection of gorgeous, innovative products, delicious food and drinks, live music and a kiddies play area.
When: 16 – 20 December from 4pm – 10pm. Extended trading on 18 Dec from 10am to 10pm
Where: Blaauwklippen Estate, Strand Road, R44, Stellenbosch
Why you should go: Blaauwklippen brings the classical European Christmas market to Africa with their Twilight Market. The stalls are set up under the wild fig trees and twinkly lights, colourful bunting and mistletoe hang from the trees. There is plenty of delicious food on offer as well as festive gingerbread cookies, fruit cakes, toffee apples and cinnamon pancakes. There will be plenty of entertainment at the market, including live music, a choir, entertainment for the kids, carol's by candlelight and a range of arts and crafts on sale.
3. Slow Market Christmas Market – Stellenbosch
When: 2 – 3 December. Friday from 5pm – 10pm, Saturday from 9am 2pm
Where: Oude Libertas, Adam Tas Road, Stellenbosch
Why you should go: The Slow Market takes place at Oude Libertas, in Stellenbosch, surrounded by oak trees and vineyards. The market is held in the evening on the Friday and during the day on the Saturday. Over 100 speciality vendors will be selling local foods, wine, fashion and craft and the SA Youth Choir will be filling the air with heavenly Christmas carols.
4. Craft Xpo Christmas Market – Bellville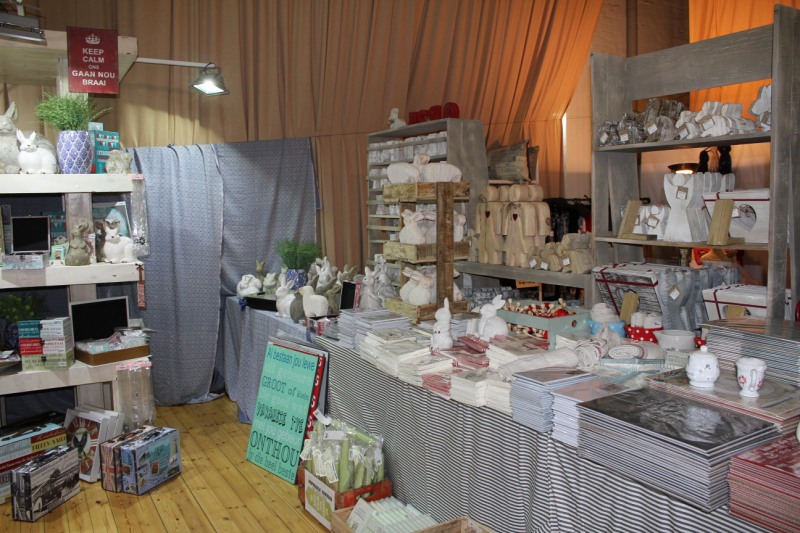 When: 5 – 22 October. Mondays to Fridays from 10am – 8pm and Saturdays from 9am – 5pm.
Where: NG Kerk, 8th Avenue, Bellville
Why you should go: Craft Xpo has been operating since 2006 and runs over 16 days which gives you plenty of time to get your shopping done. The market is on earlier than most others which means you will be shopping amoung calm, thoughtful shoppers instead of crazy, desperate people looking for "last-minute" gifts. A pop-up restaurant is on site offering breakfast, lunch and supper and decadent cakes and drinks are also on offer.
5. Cape Gift Market – Sea Point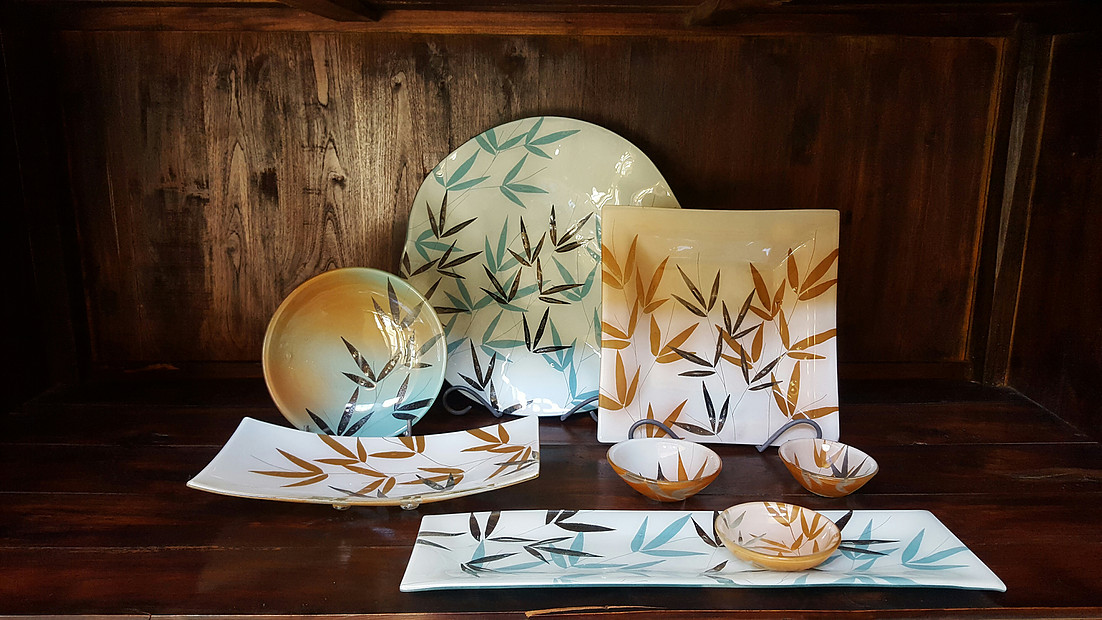 When: 22 November – 4 December. Mondays to Fridays from 9am – 7pm and Saturdays & Sundays from 9am – 5pm.
Where: Sea Point City Hall, Main Road, Sea Point
Whey you should go: The Cape Gift Market has been running for 15 years and thus offers a wide variety of products from over 160 vendors from all over the country. Plenty of craft will be on sale as well as some delightful tasty treats…think koeksisters, biltong, cupcakes, fudge, dried fruit and hertzoggies.