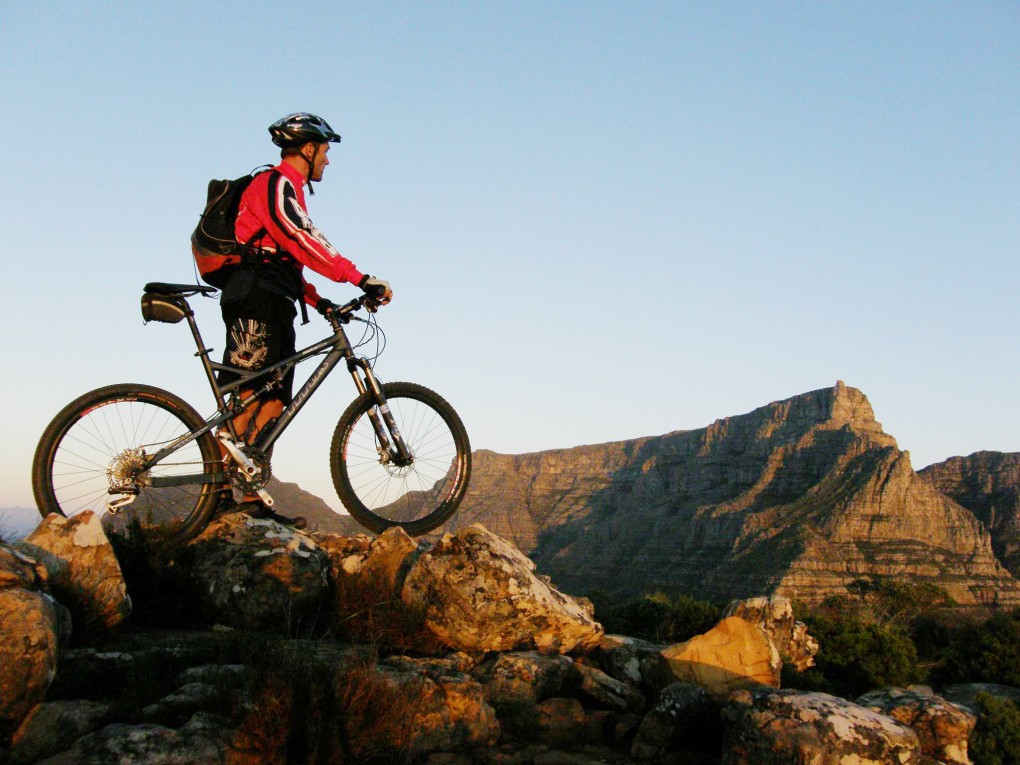 The sport of Mountain biking has grown in previous years in South Africa. Us as humans are always looking for fun ways to keep fit and incorporate nature, this has led to Mountain biking becoming more popular, especially in the Western Cape. And with hundreds of routes to choose from in the province alone, we are spoilt for choice. We have thus compiled a list of what we believe to be the most scenic routes around the Western Cape to not only enjoy this energizing sport, but take in the beauty of nature.
1. Cape Point National Park– Atlantic Seaboard
There are various mountain bike routes to choose from within the Cape Point National Park, however the favourite is definitely the 40km round trip. It is definitely one of the most magical rides in the Western Cape, with ample wildlife to see. Riders along the coast have been known to see whales and dolphins and even sharks from the high cliffs along the seafront, and with 1 100 species of indigenous plants, various small reptiles, mammals, antelope and zebras that call the park home, you are bound to enjoy an on land mini safari. The entrance fee is R105 per adult and free if you are a wild card holder, but be wary as the summer months can bring strong wind, so call ahead to ensure a fun filled day.
2. West Coat National Park – West Coast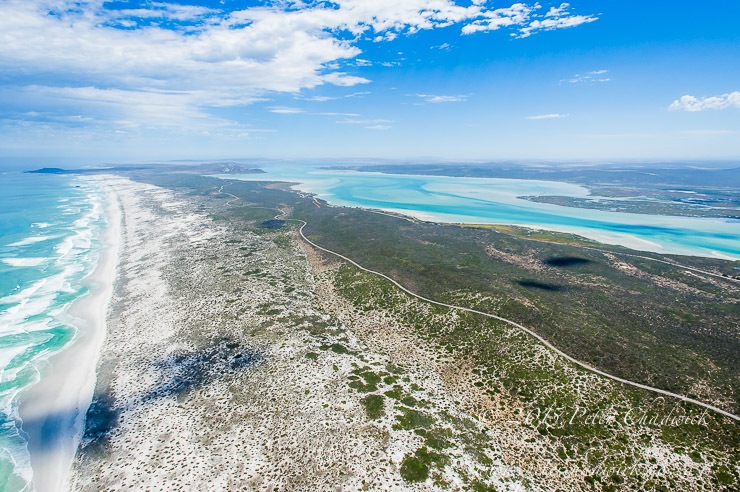 The West Coast National Park boasts a variety of cycling and two mountain biking paths.  With its glorious view of a majestic Langebaan lagoon it is definitely a scenic route for nature lovers. Riders can enjoy the vast fynbos horticulture spread as far as the eye can see and experience wildlife first hand with various animals taking up residence in this oasis. The distances of the Mountain Bike routes are 13km and 17km respectively and are considered to be quite easy and take about 90 minutes or so to complete. The starting point is at the Langebaan side gate, and the terrain varies from gravel and sandy 4×4 tracks to tarmac. Please note that many critters call the park home, so be aware and careful of the tiny leopard tortoises and puff adders along the road.
3. Paarl Mountain Nature Reserve – Paarl
The Paarl Mountain Nature Reserve mountain bike routes boasts beautiful views of the entire Paarl valley and historic granite boulders dating back millions of years ago, you might also catch a glimpse of the river snaking through the area too. Some of the routes will take you to the Afrikaans Taal Monument (the most famous Afrikaans Icon), the Victoria dam and the Paarl Rock where you will experience breath-taking views. There are various circular mountain biking routes in the Reserve with grading from easy to intermediate, therefore suitable for the whole family. With the various routes ranging from 4km –  35km they can take anything between 30 min and 3 hours to complete, so if you are planning on one of the longer routes, make sure to pack in a few light snacks for the journey.  The various terrains that you will experience on your route are mainly gravel and dirt roads as well as some footpaths, so be careful of hikers. Please note that there is an entrance fee for cars at the main gate.
4. Silvermine Nature Reserve– False Bay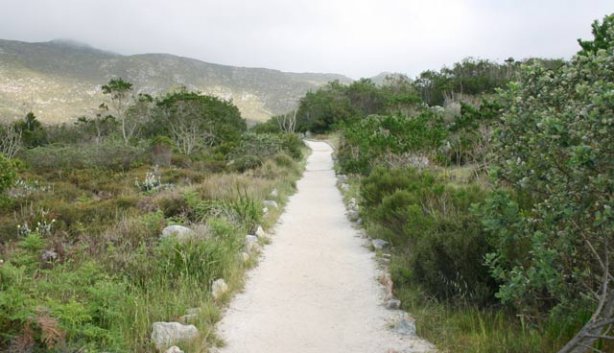 With magical views of the False Bay coast and glorious fauna and flora throughout the reserve, this mountain bike route is definitely a must. One would not say that this flourishing eco system was completely destroyed a mere 2 years ago in March 2015 by a devastating fire that wreaked havoc across the False Bay area. The park was closed to recover and reopened last year, with the damage of the fire being a distant memory.  The newly recovered reserve has various circular routes that vary in distance from 9km to 21km and is considered quite a moderate cycle, the terrain consists of mostly gravel roads and 4×4 tracks with short distances being single track as well.  This area is very popular amongst Hikers and their dogs so be wary of them while on your cycle.
5.  Hillcrest Farm – Durbanville
Hidden in the cascading hills of Durbanville's popular wine district, this mountain bike route is definitely a favourite amongst enthusiasts. You will experience amazing views of vineyards as far as the eye can see and the magical Table Bay area from Robben Island all the way to Table Mountain. The starting point is the Hillcrest Wine Farm, this trail is a mere 7.5kms with a slight ascend, however after this point you are given two options of either continuing through on the Contermanskloof trails or the Hillcrest Red Route. This route is considered fairly easy with the exception of a few switchbacks that may be slightly difficult for first timers, to avoid part of this, try the Green Route. These trails can take about an hour with various options going to 25km. The trail terrain is a hard single track but rocky and sandy in some places and very well marked, so a map is not necessarily needed. Please note that there are entry fees that apply to riders for this route, so please call ahead.
This sums up our list of scenic mountain bike routes in the Western Cape. Please call the nature reserves while planning your routes to ensure they meet your requirements, but we hope that this list narrows yours down and has made the process a little bit easier.