San Martinho Beach Club
Yearning for a tropical holiday, but you're on a budget? How does a luxurious holiday in Mozambique sound? Expensive? Well think again! Mozambique has amazing affordable accommodation on offer, and beautiful sights to see. Ponta d'Ouro, a popular tourist destination in Mozambique, is just a mere 8km from the South African border, 5 hours from Durban and 7 hours from Johannesburg it's the perfect spot for weekend getaways or long lazy holidays, and with accommodation on Sleeping-OUT starting from R230 per person per night, how can you say no?
To help you plan your trip, we have listed our Top 8 things to do and see in Mozambique, to help you ensure the perfect holiday!
Things to Do
1. Boat Trips To Inhaca and The Portuguese Islands
Mozambique's warm waters are home to the Inhaca and Portuguese Islands, these breathtakingly beautiful islands are a tourist hot spot and amazing to explore.
2. Swim with the Dolphins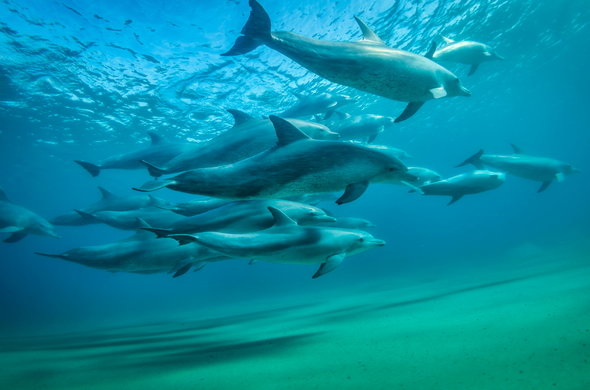 Many want to connect with these amazingly intelligent mammals and many tour operators around Mozambique offer amazing opportunities to swim with the dolphins. So, if this is one of your dreams, live it in the warm waters of Mozambique.
3. Snorkelling/Diving  at Portuguese Islands
Photo credit: South African Travel Online
Portuguese Island is an uninhabited island off the coast of Mozambique near Maputo and is perfect for day trips that allow you to explore stunning white beaches; swim; snorkel in shallow, blue warm waters and explore the abundant marine life.
4. Explore The Jardim Tunduru Botanical Gardens
The Jardim Tunduru Gardens is a Public Park and garden in Maputo, Mozambique. It was created and designed in 1885 by British gardener Thomas Honney, the park boasts a tennis court and a statue of Mozambique's 1st president.
---
Places to See
1. Pristine Beaches
Photo credit: Atelier Africa Safaris
The pristine beaches of Mozambique are any photographers dream, take a romantic stroll on the gorgeous white sands and take in the turquoise blue waters, it truly is a tropical paradise!
2. The Central Market in Maputo
The Mercado Central de Maputo, also known as the Maputo Central Market, is a market located in the centre of Mozambique's capital city of Maputo. It is known for its unique design, which dates back to around 1900, adding to the rich history of Maputo.
3. Ilha De Mozambique
Photo credit: Sun Safaries
Ilha de Mozambique is the former capital of Mozambique. The tiny island is only 3km long and quite narrow and is connected by a concrete bridge to the mainland. This island is very rich with history, the fort at the northern tip of the island, which is home to the Church of Nossa Senhora do Baluarte dating back to 1522, making it one of the oldest surviving European buildings in the southern hemisphere.
4. The Museum of Natural History in Maputo
This museum is in honour and depicts the defiant Mozambicans who fought against forced African labour. They rose up against large industrial and mining companies that effectively ran the country and this revolution was taken up by the Front for the Liberation of Mozambique (FRELIMO). You will learn about this historical revolution and how it gained momentum, how guerrillas lived in the bush and how ambush and stealth were ways of life.
This sums up our top picks of things to do and see in Mozambique and we hope that it's helpful when planning your itinerary!