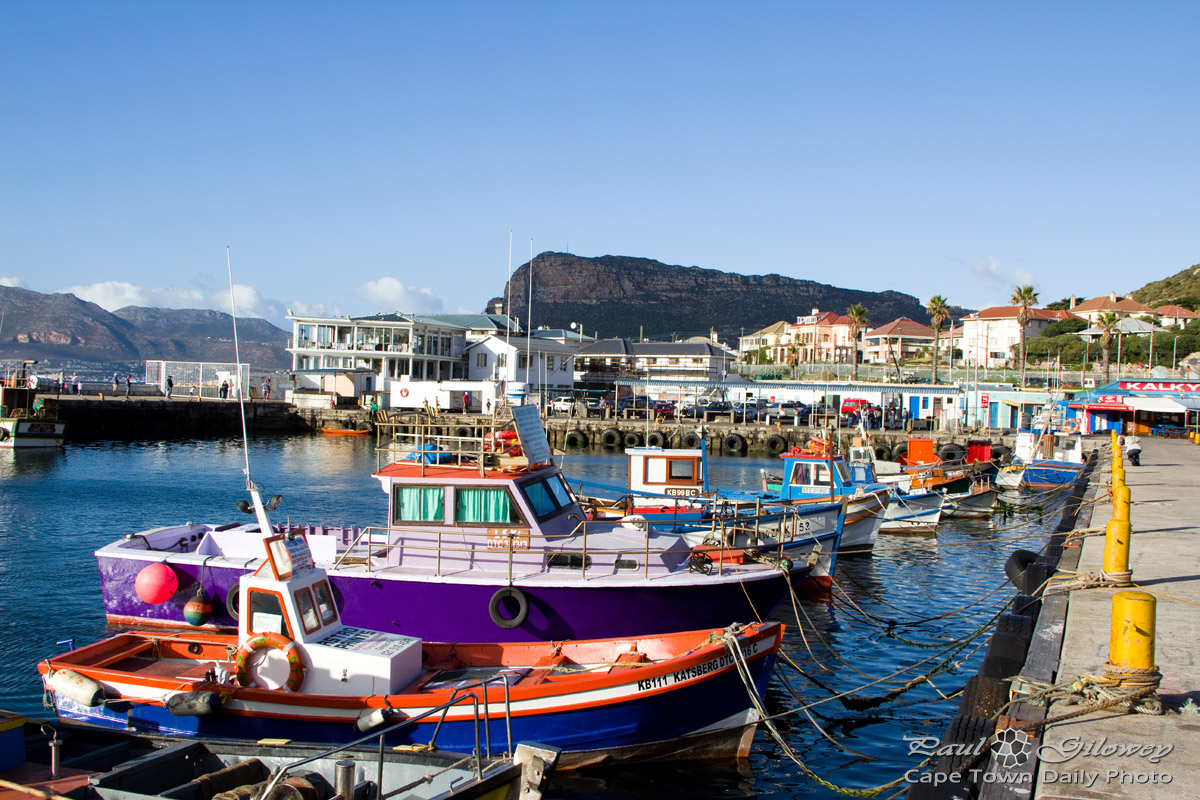 Nestled along the coast of False Bay, in the shadow of Boyes Drive, lies the small fishing village of Kalk Bay. This historic harbour village has become the centre of art, bric-a-brac shops and excellent restaurants.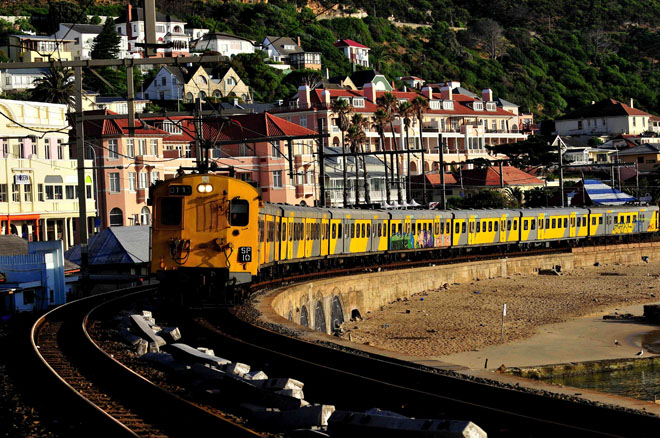 Catch a early train into Kalk Bay taking in the sites along the way. Travelling on the railway provides spectacular views of the ocean while the fresh air and smell of the sea will definitely help awaken the senses. If you are lucky, you may even spot a few dolphins frolicking in the waves.
When you arrive at Kalk Bay Station, stop for Breakfast and a Truth Coffee at Olympia Café, an institution in the seaside village. We highly recommend the Baked Croissants but suggest you go early as this popular Café fills up quickly.
Once you've had your coffee fix, take a stroll down the Main Road – reminiscent of Long Street in Cape Town's City Bowl; with quirky shops, restaurants and cafés spilling out onto the street.
If the sun's shining, grab your towel and sunscreen and head down to St. James Beach or catch a few waves at Kalk Bay Reef if the surfs good. Should you want to experience the surrounds, hop on a Water Taxi to Simon's Town – just R150 for a return trip.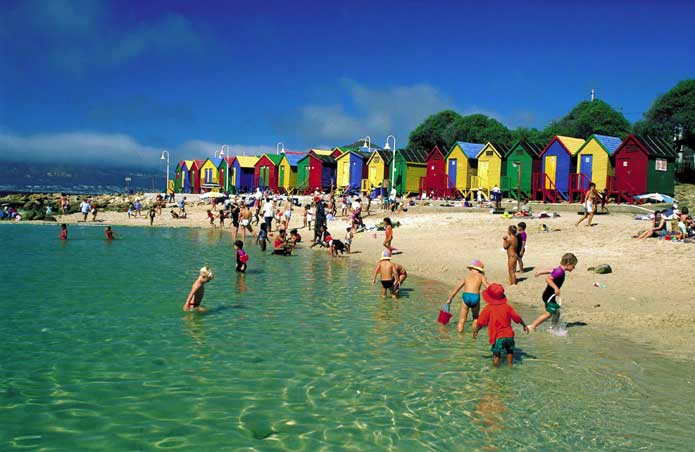 One cannot visit Kalk Bay without a trip to Kalkys, a casual, laid-back fish & chip shop in the harbour. This eatery is well-known amongst locals and tourists and queues of people line up everyday for the freshest fish on the False Bay coastline.
If you'd prefer a more formal dining experience, wine and dine at Harbour House or Live Bait in the harbour and be treated to panoramic ocean views. Satori on the Main Road boasts fresh, crisp pizzas and mouth-watering pastas and has become popular for a romantic date or family meal. Backgammon, scrabble and chess keep the kids entertained and also provide distraction during awkward first dates.
After lunch, visit the Ice Café for a tub or cone of delicious Italian ice cream, then relax on leather sofas with your favourite novel and a glass of red at Kalk Bay Books – described as the bookshop with the best view in the world.
Take in the spectacular views at Brass Bell during an early dinner, then catch an 20:30 show at the Kalk Bay Theatre, an intimate 72-seater found inside an old Dutch Reformed Church on the Main Road. 'TheatreSports', similar to the popular tv show 'Whose Line Is It Anyway' runs every Tuesday evening and is a must-see.
Spend the night at one of the many Guest Houses or B&B's in Kalk Bay and surrounds and get some well deserved shut-eye.
In the morning, head down to The Annex for breakfast. Known for it's exquisite views of the Kalk Bay Harbour, this eatery is a peaceful escape from the busy Main Road. After breakfast, attempt the Kalk Bay to Boomslang Cave Hike, an easy 4km hike with spectacular views.
If hiking isn't your thing, pay a visit to the Fresh etc. Market instead. Held on the 3rd Sunday of every month, this market is full of fresh goods, preserves, 'green' items, handcrafted and recycled products, plants and books. There is even a kids activity area for your little ones.
After a quick stop for a fruity cocktail and tapas at Cape to Cuba, a 'hut' on Kalk Bay beach with Cuban inspired food and eclectic decor, it's time to head home. Snap one last Kalk Bay 'selfie' and make your way back to the train station.
Photo Credit: Gordon Starling, Paul Gilowey