Some parents see the school holidays as a mini torture with constant mumblings of "Mom i'm Booored!" or "There is never anything for us to do!" we have come up with a few ways to help you out and eliminate the boredom. With winter fast approaching and school holidays just around the corner, this is the perfect time to plan some activities to keep the kids busy on those (hopefully) rainy and cold days.
1. Trampoline Parks- Montague Gardens, Claremont and Paarden Eiland
Trampoline Parks are quite popular now with various outlets around the Cape, they are also the perfect way to tire the kids out as it involves vigorous physical activity. So pop into either Jump or Rush or Bounce for a fun active day with your family.
An old time favourite pass time from yesteryears has proven its popularity even till today. Ten pin bowling keeps its spot as a fun activity. You can find bowling alleys in GrandWest Casino and Claremont's Stadium on Main.
3. Laser Tag – Various
With its recent revamp, Laserquest in GrandWest Casino is a popular game involving a group of individuals in all-out war vying for the title, and its every man for himself. There are also various other Laser Tag venues around Cape Town.  This highly active game involves shooting a laser gun at opponents while keeping steady in a vast maze. Exhilarating fun for the whole family!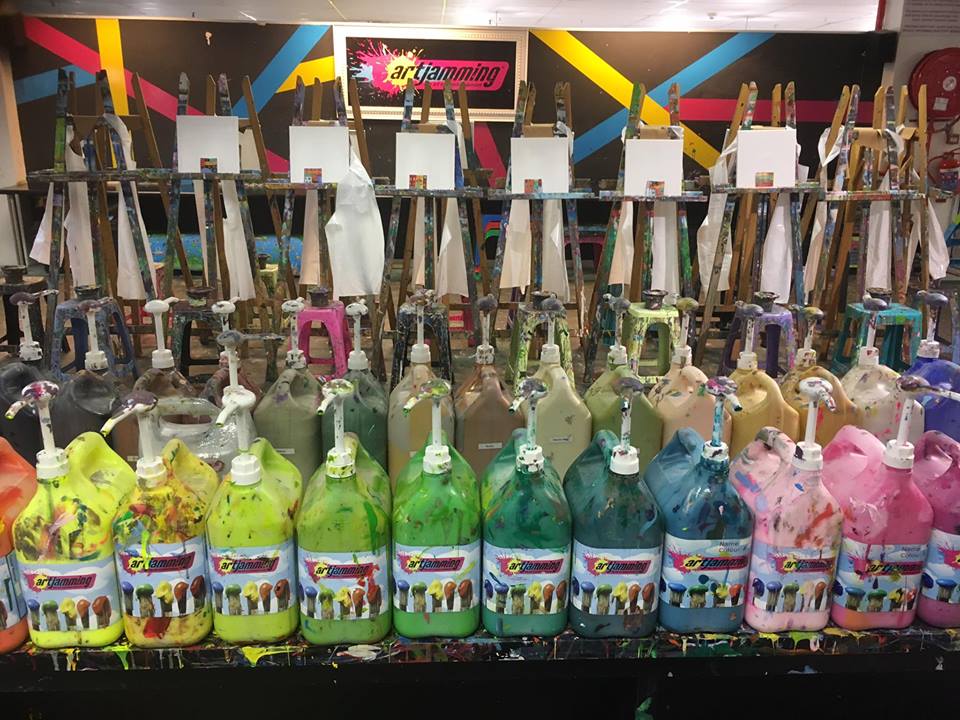 Time to get those creative juices flowing! For the art lovers and creative kids out there, you can try out Art Jamming – a fun and creative place where you have access to canvas and a variety of art supplies. It has also introduced classes in stores which offer an opportunity for children to grow and learn. Young children of all ages can enjoy and benefit from this artistic experience and have free reign over the art supplies.
5. 3D Glow in the Dark Mini Golf – Milnerton
This one is fun for the parents as well as the kids, an 18 hole course set in a glow-in-the-dark painted dark room and you will be equipped with a pair of 3D glasses, making the experience very unique! The experience puts a fun and creative twist in mini golf, a definite must try!
This one is for the older kids, nothing quite gets the blood pumping like fast paced adrenaline filled laps around a race track in a go kart! Fun for the whole family and situated in Kenilworth, definitely worth a visit!
With its brand new revamp the Two Oceans Aquarium in the V&A Waterfront is perfect for a fun and educational visit for the young ones. From vast tanks housing a variety of creatures from the sea, to interactive touch pools, the Aquarium is the perfect place for an informative adventure.
With so many options to choose from around Cape Town, our list only mentions a few but rest assured that there are so many activities to keep the kids entertained this Winter, and we hope that this list narrows down their favourite!